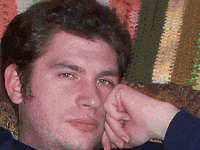 By Nelson Schneider - 06/27/21 at 01:37 AM CT
Microsoft recently revealed the next iteration of Windows coming in the near future. This OS – dubbed Windows 11, even after Microsoft went on the record stating that "Windows 10 is the last version of Windows" – will include a lot of new features that are beyond the ken of the MeltedJoystick Blog, as well as an even-Mac-ier-than-ever UI refresh. However, the core feature that has the Internet abuzz is the fact that Windows 11 will natively run Android apps thanks to a dedicated subsystem that allows a virtualized kernel direct hardware access (just like the Linux Subsystem for Windows that was added to Windows 10).

When Android first appeared on the scene way back in in 2008 as a slap-dash attempt by Google, whose motto at the time was "Don't Be Evil," to produce a competitor for the nascent iOS that powered Apple's new iPhones, it held a lot of promise. Android would be Open Source! Android would be Linux-based and highly secure! Android would be free to install! Android would be cheap and easy to code for! Indeed, for a good few years after Android's debut, I was beside myself with visions of what the OS could bring to gaming.

Unfortunately, none of those visions ever came to fruition. Android-powered microconsoles like the ill-fated OUYA, which were supposed to usher in an Indie gaming proliferation floundered and flopped. Keeping the concept mobile with Android-powered gaming tablets, like the Nvidia Shield line (which in its latest and current rendition isn't even a tablet anymore) likewise failed to gain traction. Company after company bought out OUYA's original idea for an Android-powered home for gaming, only to shutter the concept once and for all. Most recently, Atari (delenda est) tried to reanimate the well-and-truly-dead concept of Android consoles with their Atari VCS… which was just a Trojan Horse for their Ataricoin cryptocurrency casino.

Alas, no one has been up to the task of shoe-horning the mobile gaming ecosystem that evolved within the iOS and Android smartphone market into a more respectable form. The major problem, of course, is that the mobile gaming ecosystem itself is absolute poison. Conditioning customers into the idea that games should never cost anything up front with a variety of Free2Play – but AD SUPPORTED! – games lead to the increased pressure we now know of as the Freemium model, where games are 'free' to install and launch, but actually 'playing' them requires a constant infusion of cash. Nintendo – a company which has conditioned legions of fanboys to pay large amounts of money up-front for anything with their logo on it – tried to bring the Pay Once Up-Front model that is used for everything except mobile games to this ecosystem with its own modestly-priced offerings, but not only ran into the technical limitations of controlling a game on nothing but a touchscreen, but the mobile audience's refusal to buy things. The initial corruption of mobile gaming comes up from the very deepest roots, and dedicated mobile gamers have actually wondered why the handful of mobile games without micro/macro-transactions don't have them.

Thus, we come to Microsoft. As one of the biggest and oldest operating system developers, Microsoft used to write the software that ran the entire world. With the proliferation of smartphones, though, MS has seen a significant hit to their business from the private user space, gleaning most of their OS-driven profits from bulk licensing agreements with other corporations, schools, and government offices. Microsoft tried to throw its weight around and attempted, in-vain, to carve out a share of the mobile operating system pie with Windows Mobile, then Windows 8 and 10 with their ARM modes… but the company had already ignored the mobile ecosystem for far too long, and instead of finding a wild frontier where they could make their mark, they found entrenched players in Apple and Google, entrenched user interface conventions, and entrenched software (app) ecosystems. Windows on mobile never took off, with the bulk of the most popular mobile apps and mobile games not even being ported to the Windows Store in either Windows 8 or 10, simply because there was no demand for these things on actual Windows Phones, and because the paradigms of how Windows does software and how Android does software have always been far too different, aside from the fact that both OSes made it easy to write and distribute software.

Historically, Windows has been the place where nerds could code-up a pet program, compress it into an archive, and post it for free download for those in the know. Android apps, on the other hand, have typically been distributed only through a few trusted 'stores,' which served as the inspiration for Microsoft's own (poorly-managed) Windows Store. And with stores come money. I've been downloading free Windows programs for decades, and while a handful, like WinRar, have demanded payment, they always find themselves quickly uninstalled since there is always a better option that does more and doesn't rattle its panhandling cup every time you run it. With Android, the user can't escape the payment, no matter how savvy they are. Either they will pay via in-app microtransactions, or they will be monetized via in-app ads. There is no escape!

With all that in mind, what, then, could be Microsoft's end-goal in letting Windows 11 natively run Android apps? Windows 11 will support 'sideloading' – the process of installing an Android .apk without going through an official store – as well as the Amazon Android App Store (but not the Google Play Store), however, many Android apps – games especially – refuse to work without the DRM and user account layers that are managed by an official store framework. Is this just a cynical attempt at making their 'supported apps' list bigger by coopting an existing list? Maybe it's all just an experiment in multi-kernel OS design using an officially-Open-Source-but-not-really competing OS? Perhaps it's a lay-up, an experiment in architecture agnostic app functionality that will make a new generation of x86 Windows Phones (and tablets) look less laughably unusable when compared side-by-side with ARM Android?

Regardless, nobody, as of yet, has been able to grab the abomination mobile gaming has grown-into and forcibly change it into something better. Not Apple. Not Google. Not OUYA. Not Razer. Not Nvidia. Not Atari. Not Nintendo. I think Microsoft will not be up to the task either. The PC gaming ecosystem is already thriving with the inexpensive single-purchase Indie games that mobile users rejected. It will gain nothing from Android that it doesn't already have.
Share: