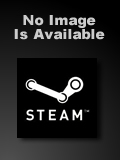 Assassin's Creed Odyssey
PC (Steam)
Tell me, O Muse, of the woman of many devices!
4.5/5 stars
I have never played an Assassin's Creed game, and do not have much experience with the IP. Over the years, I have heard many young gamers praise the games, recalling historical facts they learned about various periods of time. Yet, I never felt compelled to play any of the games. First of all I am generally weary of a giant sandbox games from to...