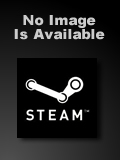 Tobe's Vertical Adventure
PC (Steam)
The Race to the Middle
3/5 stars
Tobe's Vertical Adventure (TVA) is a retro, 16-bit, 2D platformer, developed by Secret Base. It was released in 2011, capitalizing on the nostalgia of thirty-year-olds. Playing it ten years later, still evokes fond memories of the SNES, however the market for retro sprites and game mechanics has become saturated with so many indie studios doing ...