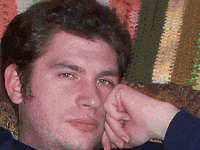 By Nelson Schneider - 01/24/16 at 06:01 PM CT
I bought an Nvidia Shield Tablet and its stable of accoutrements back in November of 2014, and only now feel like I have had enough experience with the thing to give it a proper review. Before I bought one of these Android devices, I mused that it might be 'the 'Droid we're looking for,' as OUYA certainly demonstrated that it was emphatically not. After a year of Shield Tablet ownership, however, I can't recommend it.

About the Hardware

The first negative of Shield Tablet ownership is that the thing is not cheap. $300 for a wi-fi Android device is triple the price of an OUYA, and well into the smartphone price range. Of course, since the Shield Tablet is an 8" touchscreen device, it is a smartphone in every way, barring the lack of a cellular radio and monthly subscription plan (which are, conveniently, available for the $400 4G LTE version of the Shield Tablet). And since the Shield Tablet is incomplete, it takes another $40 to buy a magnetic screen cover and another $60 for a console-style controller, bringing the grand total cost of Shield Tablet ownership to $400 for the wi-fi version or $500 for the 4G LTE version, which is just as expensive as a full-blown console and insane for a handheld gaming device.

The second negative of the Shield Tablet is build quality. While the Tablet itself seems like it has always been a relatively solid device, in August 2015, Nvidia was forced to recall large numbers of them due to potentially-exploding lithium ion batteries. My Shield Tablet was, of course, one of the afflicted once, so I got to go through Nvidia's recall process.

Surprisingly, the recall process was very straight-forward and consumer friendly, as they provided an app to prove the ownership of a defective battery, then just sent out new tablets to the owners of defects. Returning the old tablet was always considered optional, though some sort of software mumbo jumbo would supposedly deactivate a defective Shield Tablet if it connected to the Internet after its replacement had been setup. For my part, I just sent my old tablet back to Nvidia in the coffin they sent me a few weeks after the replacement arrived. I tried to fire up the defect in order to watch the deactivation software do its magic, but the defective battery had discharged and refused to recharge, so I couldn't.

Shortly after receiving my replacement Shield Tablet, it started to misbehave. I couldn't leave it in sleep mode for 15 minutes without it hard-locking and requiring a manual reboot. This was incredibly annoying, as I hadn't experienced a computer locking up when sleeping since my old Gateway 2000 desktop that ran Windows 95. After an online chat with Nvidia's incredibly foreign support team, I learned that I needed to perform the Android equivalent of a system restoration and reset the Shield Tablet to its factory settings, as something – through no fault of my own – had become corrupted in the tablet's OS. I thought mobile devices like this were supposed to be known for their console-like 'it just works' friendliness. This tablet has given me as much trouble as a full-fledged PC!

Today, as I'm writing this, I have been going through yet another joyful chat with Nvidia's staff of underpaid foreigners due to the fact that my Shield Tablet controller has decided to transform into a brick. Despite my love of controllers for gaming, I have rarely used this device due simply to the fact that almost every Android game is designed around a touch interface. Imagine my surprise when – after several months of collecting dust – the controller simply wouldn't turn on. I am expecting a (free) replacement before too long. I am not alone in this, as at least one other person has reported their Shield Controller bricking after a recent over-the-air firmware update.

The worst part, however, is that the Nvidia Shield Controller isn't particularly good, even when it isn't bricked. The thing has a form-factor highly reminiscent of the original Xbox controller (which I remember the writers of EGM Magazine describing as 'holding a canned ham'), but with the symmetrical dual analog layout favored by Sony for its Dual Shock controllers. The Shield Controller also has the same terrible 'mushroom' style d-pad as the Xbox 360 controller, creating a perfect storm of sub-par design choices. Like the OUYA controller, the Shield Controller features a touch panel, but it's very hard to pin-down where the edges are since it is a non-standard shape. All of the central Android buttons on the controller are touch-only, with no mechanical motion or clicking to inform the user that they are working properly. The worst technical aspect of the Shield Controller, however, is the battery life, which is abysmal at best, requiring the thing to be plugged in and charging constantly.

The killer feature the Nvidia Shield Tablet has that no other Android device had at the time of release is Console Mode. In this mode, an Nvidia app tells the tablet to either mirror its screen or just broadcast to an external monitor via HDMI. This feature works quite well, and even forces Android apps that insist on running in portrait orientation to stand vertically (albeit with huge letterboxes on each side) in the middle of a TV or monitor. The Shield Controller is designed primarily for use with Console Mode, as using it with the tablet alone is incredibly awkward due to the lack of any way to attach the tablet to the controller in order to use them as a single handheld device.

The Shield Controller (when it is working and charged) has its own Nvidia app included, which allows for Xpadder-style controller configurations for Android games that don't natively support a gamepad (that is to say, almost all of them). I did not find the controller mapping software to be particularly good, useful, or intuitive, primarily because every Android game I've played on this device is so touch-centric that trying to devise a control scheme more convenient than just emulating an on-screen mouse that is controlled via the right analog stick and clicked with the trigger buttons (e.g., the default layout for the Steam Controller) is an exercise in futility. I'm not shy about putting in extra work to get a controller to work with a game (as attested by my custom Hydra profiles for every FPS or TPS I play on PC), but the experience of using the Shield Controller made me long for a more comprehensive solution, such as the mandatory controller compatibility demanded by the OUYA Store.

The only other unique feature of the Shield Tablet is the fact that it comes with a capacitive stylus. Like the other Nvidia-specific gadgets and add-ons, this device is governed by an app, and comes with an unexciting tech-demo drawing app called "Nvidia Dabbler." I found the stylus to be quite responsive, but ultimately prefer tapping on the touchscreen with a finger (no matter how much dirtier the screen gets in the process).

About the Software

Unlike the failed OUYA, the Nvidia Shield Tablet includes full access to the Google Play Store, which is where I have obtained all of my Android games. Yes, Nvidia has included their own Nvidia Hub store, but the fact that it contains nothing more than DRMed versions of a limited selection of the same PC games available on Steam and/or GOG makes it incredibly unappealing.

I used to believe that the inclusion of the Google Play store would have saved the OUYA from its ignoble fate. I no longer believe that, as the amount of inane, exploitative, and outright terrible games available on Google Play is mindboggling. Thanks to my Shield Tablet, I now bear the permanent mental scars of playing "Clash of Clans" and "Game of War," two of the perpetual top-revenue earners on Google Play thanks to predatory microtransaction (or rather macrotransaction) engines that prey on the willingness of stupid people to part with large amounts of their money in order to become better than OTHER stupid people at a PvP MMO. Outside of those monstrosities, I have found the staple Android titles, such as "Angry Birds," "Fruit Ninja," "Jetpack Joyride," and "Candy Crush" to be almost entirely devoid of gaming merit.

On the other side of the coin, however, there exists the myth than mobile and handheld platforms are the only place to find good RPGs nowadays. The Google Play store does indeed have a large selection of 16-bit style RPGs, many of which have been churned out by Kemco, the company once responsible for porting "Shadowgate," "Déjà Vu," and "Uninvited" from early PC platforms to the NES. Likewise, Square Enix has a large presence on Google Play.

I'm going to pronounce the preceding myth as 'busted,' as these games (barring Square Enix's glut of ports of older RPGs) are as utterly average, uninspired, and milquetoast as possible. They aren't as terrible as the moé RPGs now infesting consoles thanks to Compile Heart, NIS, and Gust, but they are a far cry from the glory of the SNES and PS1 eras when the genre dominated. Sure, I only paid 99 cents a piece for over 20 old-school RPGs (and that wasn't even half those available). But if I'm never inspired to play them unless I'm bored out of my mind on the type of long, bland cross-country trip I haven't taken since my Troll Dad died, it's still a waste of money.

Overall, the Nvidia Shield Tablet is not a worthwhile purchase as a dedicated gaming device. The hardware is both expensive and prone to problems, while the software is a mix of predatory, exploitative garbage and bland, rut-worn busywork. Nothing about the Android gaming experience is pleasant or (sadly) surprising, and I don't think I'd play these games with anything resembling zest or relish even if I had an Android smartphone that I carried with me at all times. It is high time that gamers open their eyes to the vile nature of mobile gaming, stop participating in the exploitative cash grab, and demand that the rare 'good' mobile games get ported to a better-curated platform with a single purchase price instead of a perpetual microtransaction treadmill (as was the case with the delightful "Muffin Knight"). There is no reason anyone should have to pay the price equivalent of a brand new console in order to experience 99-cent or Free2Play mobile games.
Share: