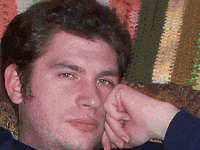 By Nelson Schneider - 08/22/15 at 03:30 PM CT
OUYA, the Independent, Kickstarter-funded company behind the Little Indie Console That Couldn't has finally given up and sold out to another company. After months of increasingly dismal news, starting with bribing OUYA owners with free money and whoring out the OUYA storefront to the likes of Mad Catz, OUYA has, as of the beginning of August 2015, sold themselves body and soul to Razer, the company most widely known for producing low-durability, high-priced PC peripherals.

Of course, I'm familiar with Razer primarily through my exposure to the Razer Hydra – a (now discontinued) motion controller designed by Sixense but manufactured by Razer. Sixense's partnership with Razer didn't appear to actually go anywhere, as the default Razer drivers included with the Hydra are a joke, requiring a separate download from Sixense's own website to unlock the motion controller's true, glorious potential. With the Hydra's wireless successor, the STEM, Sixense has broken away from Razer entirely.

As for OUYA and Razer, the Indie Console's storefront will be ripped out, renamed "Cortex TV" and included as part of Razer's own upcoming Android micro-console, the Forge TV. Existing OUYA consoles will receive one more year of support, before Razer cuts them off at the knees to focus on Cortex TV only, which they are endeavoring to make available on a variety of newer Android TV-based hardware besides the Forge TV.

If OUYA has proven to be anything, it's a failed experiment. While there is demand for Android games on the big(ger) screen, the fact that OUYA tried to forge ahead without the backing of Google Play lead to the startup's downfall. For any platform (in this case Android, not OUYA itself) to support multiple competing storefronts, those storefronts really need to bring something unique to the fight. Steam and GOG can co-exist on PC because Steam is so comprehensive and GOG brings its unique DRM-free vision and support for retro classics. Origin, Uplay, and Desura feel like OUYA-caliber hangers-on, two of which are propped up by the Big Evil Corporations behind them, while the third isn't in it to make a profit in the first place. OUYA transforming into the Desura-grade Cortex TV and lingering in the shadow of Google Play is a fitting epitaph.
Share: