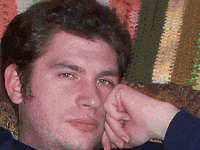 By Nelson Schneider - 05/26/19 at 03:48 PM CT
MeltedJoystick has been covering the life and times of the ill-fated OUYA Android microconsole since before it launched, optimistically expecting it to usher in a new era of Indie games. Unfortunately, the OUYA proved to be one big failure after the next, as the Android ecosystem continued to cement itself as an exclusively-smartphone platform, riddled with predatory mobile games, and with no developers willing to rock the boat and even try to turn it into something better.

After OUYA started begging people to use its platform and gave away free money (which I never did spend), the company sold out to Razer, the PC peripherals company that was the one-time maker of one of my favorite things ever, the Razer Hydra. Razer re-branded the OUYA storefront into the Cortex TV storefront, and plopped it into the company's Forge TV microconsoles, released in 2016, which had the added feature of being Steam Link-style in-home streaming devices (a feature shared by the Nvidia Shield line of tablets/microconsoles, but not with the original OUYA itself).

Alas, even as a cog in a larger machine, OUYA remained sub-par, to the point where Razer sent-out the following e-mail to OUYA account holders on May 23, 2019: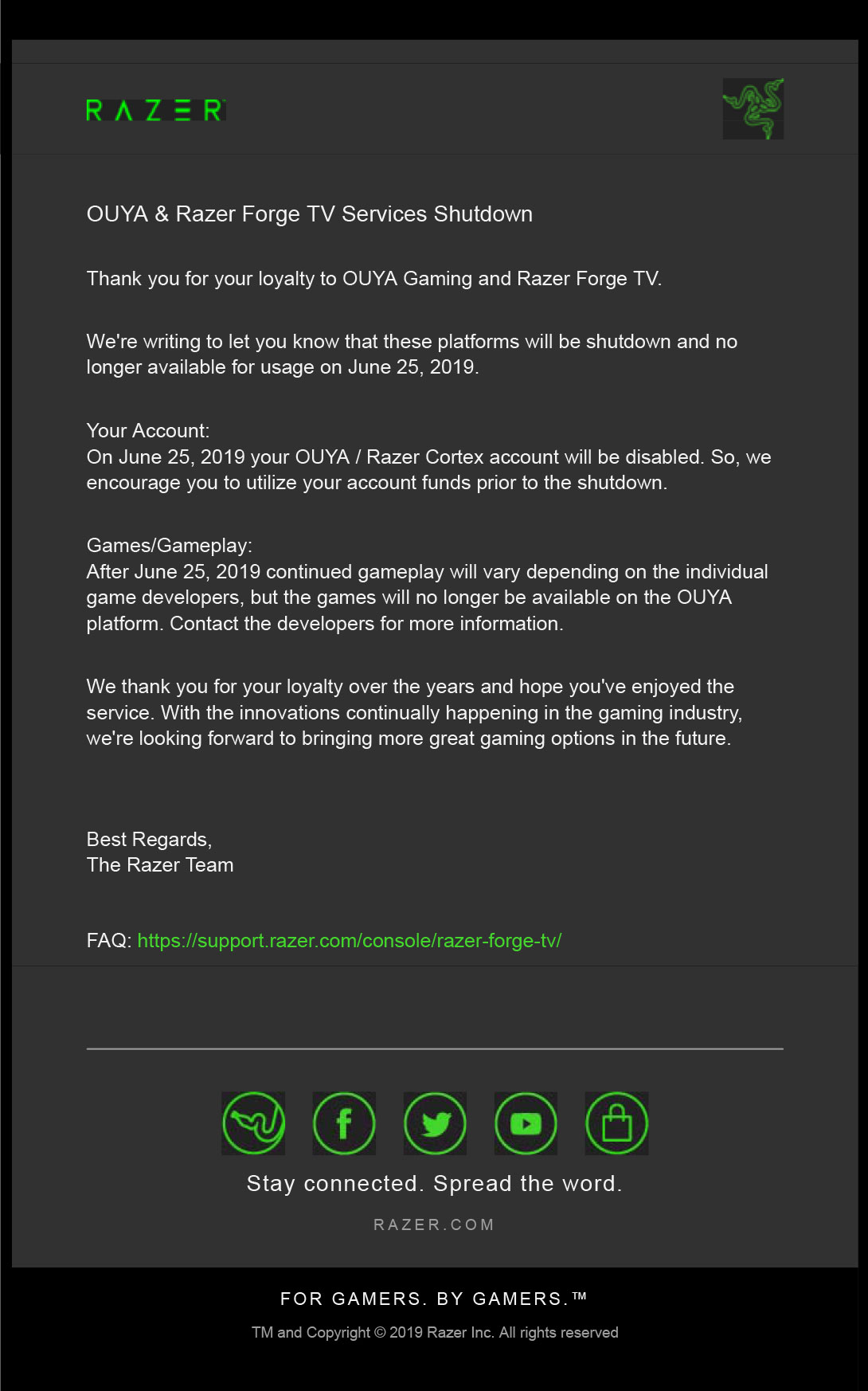 And there we have it. Show's over, folks!

Legit, 'core' gaming is dead on Android. Google's platform is destined to remain a toxic wasteland of gambling, macrotransactions, and user abuse. The ultimate failing of the OUYA store, and other, lesser-known non-Google Android app distributors, is a failure of imagination, and a failure of developers. There's no reason Android needs to be the gaming cesspit that it is, just like there was no reason for PC gaming to be a reeking garbage heap from the first availability of home computers in the late 1970s through the mid 20-Oughts. It just took a couple of imaginative ideas backed by people who were willing to see them through to change an also-ran afterthought of a platform into the best place to game.

Android has been around since 2008, and it will turn 11 this September. It took PC gaming a lot longer than 11 years to get it together (roughly 30), so maybe giving up all hope for Android as a gaming platform is a bit premature. Maybe we'll have a chance to talk about a sudden sea-change in another 20 years which will suddenly see Android transform as dramatically as Steam and Windows XP transformed the PC. Oh, look, there I go, being optimistic again!
Share: