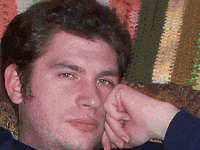 By Nelson Schneider - 04/08/17 at 04:18 PM CT
Last weekend during our regular Sunday brunch, my mother, who has gotten a lot of enjoyment out of my Xbox Live account and Microsoft's casual games on Windows 10, asked me, "Do your tablet games show you a lot more ads lately?" Being the fan of "Microsoft Mahjong" and "Microsoft Solitaire Collection" that she is, Mom has been playing the daily challenges with the same dedication as a typical hardcore MMO player. Commonly, these casual Microsoft games stream a video advertisement between daily challenges (or between attempts, since these typically take more than one try).

My reply was that the so-called "tablet" games (really, she meant "mobile," but isn't tech savvy at all at age 68) I play don't typically show me ads unless I ask them to. However, I did play (and somehow manage to FINISH!) "Bad Piggies," which was an ad-supported "free" game that would randomly show me videos between stages, and also show me videos when I would choose to watch them as part of the daily mission system that was added last year. I have discussed the only other two mobile games I play with any regularity before. "Final Fantasy Record Keeper" doesn't have any ads, while "Star Trek Timelines" has voluntary ads that provide the player with a small reward for sitting through them.

"Well, I'm getting more, and they're all for a bunch of damned games!" Mom huffed.

That statement stuck in my mind. When I was playing "Bad Piggies," and early on when "Star Trek Timelines" introduced incentivized ad-watching, the video ads I saw were for a variety of real world goods. Because I don't let Google use my personal information to serve ads, it pretends to know nothing about me (*tinfoil hat* Google knows everything!), so it would serve me video ads for tampons, cat food, Swiffers, Febreeze, cars, and whatnot. For about 6 months, though, give-or-take, I haven't seen an ad for anything like that. Instead, the ads I've been seeing in mobile games are all for… other mobile games!

What is going on here? How do providers of ad-supported "free" mobile games afford to run ads in other ad-supported "free" mobile games? Where does the injection of outside revenue enter the picture?

Obviously, micromacrotransactions are behind this. Most of these "free" ad-supported games macrotransaction engines allow for some injection of cold, hard cash. Even Microsoft's casual games, while not nearly as predatory as a gacha machine or Pay2Win whale net, allow players to pay money for a "premium" version that doesn't have ads. But games that employ the dichotomy of an ad-supported "free" version and an ad-free "premium" version are the minority, it seems, and even some games like "Bad Piggies," for which I did buy the "premium" upgrade, still show ads after the player has coughed-up cash.

Back in 2015, a fairly detailed article on mobile game revenue revealed that roughly 10% of ad-supported apps made more than $10,000 per month. Video ads run at a rate of somewhere between $2 and $3 per impression (according to Chart Boost), plus whatever it cost to put together the video itself, which can be pricy, and we can't forget that Google/Apple/Microsoft need to take their cut for building the ad system in the first place. All of these ads add-up to more outlay that a mobile macrotransaction engine developer needs to recoup to break even.

All of those apps making less than $10K/month are simply digging themselves a deeper hole after paying the programmers, artists, and other folks involved in making the actual end "product." Back when mobile was the new hotness, venture capitalists were willing to throw money at apps right and left, much in the same way they threw money at "web sites" in order to build-up the DotCom bubble… and we all remember what happened to that. Things are clearly heading in the same direction in the mobile ecosystem, as app makers find themselves dependent on advertising their apps in other apps made by people dependent on advertising their apps in other apps, and so on and so forth ad infinitum, ad nauseam.
Share: