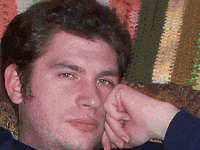 By Nelson Schneider - 04/07/19 at 02:34 PM CT
I first declared "Reality" to be the hot hardware gimmick way back in 2014, when Oculus and Sony were pushing Virtual Reality and Microsoft and Nintendo were pushing Augmented Reality. Over the course of the intervening years, Valve and HTC jumped into the VR arena, and Microsoft's AR merged with VR to form the Voltron-esque Mixed Reality of the Hololens. Meanwhile, other (non-gaming) companies, like Samsung and Google, experimented with VR on smartphones, typically by strapping said devices to the user's face.

In view of these trends, I have been speculating in private (and on other Internet fora) for several years now that when Nintendo decided to throw its hat into the VR arena, it would likely do so in a manner modeled on the mobile paradigm set by Google and Samsung rather than the PC/Console paradigm set by everyone else. In fact, when Nintendo first released its "Labo" cardboard origami sets for the Switch, I immediately declared that a Google Cardboard-style VR system would materialize in the next revision.

Color me vindicated when the "Labo VR Kit," which releases next week, was announced at the beginning of March, 2019, with the revelation that Nintendo would be asking potential VR-playing Switch owners to strap/hold the console to their face via a (mostly) cardboard framework. Unlike the typically cheap Google Cardboard 'headsets' (and I use the term loosely), which cap out at around $30 for models that contain actual lenses (as does the Labo kit), "Labo VR" will come in two SKUs: a $40 Starter Set and a whopping $80 Full Set. While it's true that both of these Labo sets will come with some Nintendo-flavored mini-games and a number of other cardboard origami accessories that Google Cardboard doesn't, that's still a hefty price difference (but still far cheaper than high-end headsets like PlayStation VR, the Oculus Rift, or the Vive).

And for those Switch owners who aren't as enamored with Nintendo's mini-game shenanigans, there's still good(ish) news! In addition to the bundled tech demos, Nintendo will be patching 2 of the Switch's biggest launch titles, "The Legend of Zelda: Break of the Weapons" and "Super Mario Odyssey," with new VR modes. I'm not sure that either of these games, as third-person, over-the-shoulder-perspective experiences, is really a good fit for VR, but, hey, Nintendo's gonna Nintendo, and never allows common sense to get in the way.
Share: