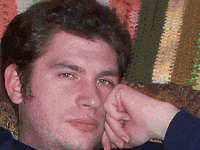 By Nelson Schneider - 03/23/14 at 01:37 PM CT
At GDC this past week, the big players in the world of videogame hardware unveiled their not-so-original vision of the future – and it seems that the 8th Generation will contain a lot of reality-centric features, be they the traditionally-imagined ideas of Virtual Reality or the new-age ideas of Augmented Reality. Not only did a new version of what I have been touting as the PC's trump card over the consoles, the Oculus Rift, appear at GDC, but Sony also revealed their own VR headset, code-named Project Morpheus, for the PlayStation 4. Unfortunately, based on a straight-up comparison between the 7th Generation tech used in the PC's Razer Hydra and the PS3's PlayStation Move, I'm thinking that Sony's obsession with camera-and-light-based tracking will leave Morpheus underwhelming.

Not to be left out, Microsoft is reportedly working on some kind of vaguely-defined "Kinect Glasses" for use with their XBONE console. Unlike the Oculus Rift and Project Morpheus, Microsoft's solution for reality-based gaming looks to have more in common with the Augmented Reality features of something like Google Glass. And speaking of Google Glass, a small startup is working with Augmented Reality and Google's Android OS to bring First-Person Shooting to the user's actual surroundings. I can't help but think that Rescape's AR setup will act as a practice range for school shootings and all manner of other unspeakable acts of violence… and if I think that, then you probably don't want to think too much about what the Wing-Nuts on both sides of the American political spectrum will make of it. I honestly think Rescape's product will be crushed by litigation and legal fees before it has a chance to become successful.

There is, of course, one major player who didn't fan the hype for VR or AR at or around GDC. And that player is, unsurprisingly, Nintendo. However, nobody can fault Nintendo for missing the boat (again) in this instance, as the Japanese game maker was touting AR three years ago when it released the 3DS with a handful of AR cards packed-in. Based on the lukewarm reaction to their initial AR offering, it's unsurprising that Nintendo has pulled back a bit from the tech. It's always possible that they'll plunge back in and release a new batch of 3DS cards if Microsoft's AR Kinect Glasses prove popular. Of course, what's good for the 3DS isn't necessarily good for the WiiU…

The real problem faced by any VR or AR system tacked onto 8th Generation hardware, however, will be finding a way to achieve a critical mass of users. All of these hardware solutions (except Nintendo's 3DS AR) are optional peripherals sold separately from their main hardware, and are likely to be a bit on the pricy side. The PlayStation Move and Xbox 360 Kinect never really caught on, since they were late to the party and not every PS3 or Xbox 360 owner went out and bought one. Sure, there were bundles, but those didn't appear until half-way through the 7th Generation, leaving early adopters and rut-worn developers to largely ignore the tech except for gimmicky, ill-received novelty titles. Not even the Oculus Rift stands much of a chance of widespread adoption. As much as the "Glorious" PC Gaming Master Race might like spending money on expensive hardware, when it comes to displays and inputs, they staunchly hold onto their tiny monitors and office productivity devices instead of embracing anything new (and better). The fight to get VR/AR into every home this generation will definitely be an uphill battle.
Share: