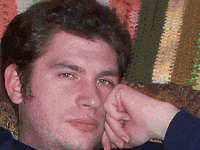 By Nelson Schneider - 05/21/17 at 04:04 PM CT
Three years ago, I was rather excited about the potential of Virtual Reality hardware, like the Oculus Rift, HTC Vive, and PlayStation VR, as well as Microsoft's weird, special snowflake take on the Reality gimmick, Augmented Reality via the prototype MS Hololens. We haven't heard much about Hololens since E3 2015, and I was beginning to think that the lukewarm reception of VR technologies by the consumer public caused Microsoft to get cold feet about AR.

That is not the case! It appears that late last year, Microsoft partnered with some of their numerous third-party hardware manufactuerers, like Acer and Hewlett-Packard, to create a new type of headset device that shares more in common with VR than AR. These so-called 'Mixed Reality' headsets now have an official name – Windows Holographic – and were apparently up for pre-order for a while but no longer appear to be. These new MR headsets are supposed to work with a previously-unknown set of Microsoft motion controllers that can be tracked by either external cameras (like the Vive and Rift) or, amazingly, by cameras built right into the Windows Holographic helmet itself!

Microsoft seems to think that there might be non-gaming demand for VR/AR/MR systems, as their spokesman at a recent Microsoft Build conference couldn't stop referring to these types of systems as "the future of computing," which goes far beyond simple videogames.

This news about Microsoft Holographic, Hololens, and the currently-unnamed motion controllers is far more exciting than the news about the upcoming Xbox Scorpio. Unfortunately, even this good news about affordable Reality-based hardware from Microsoft is tainted with a bit of disappointment, especially for those of us still waiting for the perpetually-delayed Sixense STEM to finally go into production and start shipping pre-orders: All of the motion-sensing tech for the current round of VR/AR/MR input devices is powered by optical tracking. I haven't had the privilege of testing out these newly-revised optical systems, and I assume they're more accurate and less prone to drifting than the PlayStation Move (which is still the only VR/AR/MR controller available for PlayStation VR), but I'm concerned that research into better technologies simply won't happen. Even worse, Sixense's not-quite-vaporware solution is the only one that can be used without a helmet of any type. Hopefully my fears will remain unfounded, that motion controls will not be confined solely to VR/AR/MR computing experiences, but will eventually find their way into traditional computing as well.
Share: