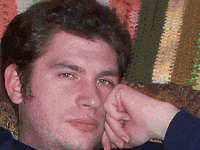 By Nelson Schneider - 04/10/16 at 03:08 PM CT
Steam's parent company, Valve, is pushing ahead with promotional material for the Virtual Reality Headset they co-developed with HTC. The HTC Vive, a not-so-bargain-priced headset and motion controller combo, breaks the bank at $799, which is significantly more expensive than both the ruined-by-Facebook Oculus Rift and Sony's PlayStation VR (formerly known as Morpheus).

In an attempt to show potential buyers just how nifty VR can be, Valve arranged for some play testers to try out a Vive in a green screen room, thus allowing spectators who aren't actually wearing the headset to see the person playing the demo games embedded within the game environments. The results look incredibly immersive.

Unfortunately, the way things are looking now, the Vive will really only work with games designed for it. Sure, it would be very easy to remap older games' inputs to use the Vive's motion controllers, but the core features of head tracking and independent head/body movement aren't the type of thing that can be added to a game after the fact without a significant update to the game itself. We've already seen video of head tracking added by Valve to "Team Fortress 2," but other than that, there don't appear to be any other purveyors of existing first person games who are ready to put in the time, money, and effort required to bring their games fully to VR.

Without trying it out for myself, I can't actually say whether or not the FPS genre's traditional tunnel vision will make for an acceptable experience when playing non-VR games with a VR headset. Furthermore, the lack of extremely high quality demo titles leaves me concerned about whether "AAA" developers and their greedy publisher taskmasters will even bother to add VR modes to their upcoming releases. These same corporations proved themselves unwilling to add GamePad support when porting a handful of games from other platforms to the WiiU, and they do tend to be predictable creatures of habit. Sony claims to have over 200 devs committed to working on PlayStation VR titles, but the list is absolutely dominated by untested Indie studios.

Based on the price of entry and the limited slate of launch titles, VR is definitely still in a wait-and-see phase. It does show potential, so we'll just have to be patient and see how it pans out over the remnant of the 8th Gen and the beginning of the 9th.
Share: