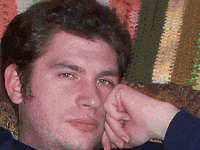 By Nelson Schneider - 03/26/17 at 03:11 PM CT
When it comes to the popularity of PC-like consoles over the last decade, nobody really seems to understand "why." Sony spent quite some time pondering why the PS4 did so well at the beginning of the 8th Generation, but never came to any conclusions (at least that they announced publicly). Rather, the company is merely content to accept the fact that they are currently loved. They will likely expect this love to continue into the 9th Generation, despite never figuring out a cause, and thus no way to replicate the circumstances that brought about their current popularity.

Nintendo is, as always, in the same boat with Sony; neither company truly understanding why they're doing what they're doing. Unfortunately for its fanbase, on the rare occasions when Nintendo plays Follow-the-Leader and adopts ideas from other game industry giants (specifically Western ones), they always seem to miss the point.

Ever since the Wii first brought Nintendo into the online marketplace for digital games, they managed to screw it up. Ridiculous restrictions on file size, overwhelming burdens upon the third-parties who wanted to sell digital games on Nintendo's platform, locking purchases to individual pieces of hardware rather than a user account system: Nintendo clearly didn't know what they were doing, and instead of creating their own version of a much-loved digital storefront like Steam, GOG, or even the less-beloved Google Play, they created an ephemeral monstrosity that no longer even functions. Worst of all, they did this TWICE! Maybe even FOUR TIMES, if you want to bring the DSi and 3DS digital storefronts into the picture.

Moving into the 9th Generation with their new Switch console/handheld hybrid, Nintendo has decided to adopt two more "popular" features from other game industry giants. Neither of these things are particularly well-liked by gamers – the actual customers Nintendo desperately needs to woo – but are well-liked by publishers and bean counters, as they exploitatively bring-in more revenue with far less effort than that involved in the production and marketing of an actual game (which could always fail in the eyes of critics and consumers, regardless of the effort put into it).

Hence we come to the modern era where Nintendo is no longer the last bastion of quality console-style gaming in an increasingly PC-like world. No, coming this fall Nintendo gamers will have the dubious privilege of paying the company a fee to play online-enabled games on their Switches. Likewise, Switch early adopters (and WiiU hold-outs) have the dubious privilege of paying extra for a Season Pass in "The Legend of Zelda: Breath of the Wild."

Clearly, Nintendo isn't paying attention to the rampant criticism of these two 'staples' of modern console gaming. They don't pay attention to the constant complaining about paywalls that Microsoft and Sony have to deal with. They don't pay attention to the constant complaining about nickel-and-diming gamers for Horse Armor, and other DLC-themed horror stories. They are simply playing a game of 'Monkey-See, Ninten-Do,' and their dwindling fanbase is actually defending this behavior, spouting memetic nonsense like 'DLC Done Right' or 'Pay2Play Done Right.' This couldn't be further from the truth, however, as Nintendo seems dead set on adopting these obnoxious quirks of modern gaming in their own unique way, which makes dealing with them even more obnoxious and off-putting.

If a Nintendo gamer were to pay for the privilege of using the Nintendo Network, they would also need to have a smartphone sitting next to their Switch in order to use basic features like voicechat. If a Nintendo gamer tried to perform the standard practice of waiting for a Complete/GotY/Whatever Edition of a game that includes DLC, they will be waiting until their bones are dry and covered in cobwebs, as Nintendo simply doesn't release Complete versions of their games.

I foolishly bought into the "Mario Kart 8" DLC scam on the WiiU and only ever ended up playing through half of the content, because the staggered releases were so far apart that I simply couldn't be bothered to go back to a game I was 'done' with – especially a racing game that would require me to re-hone some muscle memory in order to jump into new content after so much time. After that, I realized that Nintendo was adopting the same horrible procedures as every Western PC game developer, and refrained from buying DLC for "Hyrule Warriors" or "Smash Bros. 4." Indeed, the only time Nintendo has released a Complete Edition of anything since they stepped into the world of online digital sales, was with the release of the "NES Remix Pack," which bundled two digital games together in a physical compilation.

I honestly don't foresee "The Legend of Zelda: Breath of the Wild" getting the Complete Edition treatment. Of course, my interest in the game dwindled appreciably when I learned how ham-handedly and tone-deafly Nintendo incorporated 'open-world' features into a francise that was always far more open than its contemporaries. I simply no longer want to play it badly enough to break my rule – which, if everyone followed it, would make the gaming industry so much better – of not buying incomplete games.

Yet the gaming public consistently and relentlessly criticizes Nintendo for being different, for not following the PC-like status quo. Demanding that a company, which doesn't know why the status quo is 'good,' live up to said status quo is a recipe for disaster, leading to confused bumbling and misbegotten notions about what the public actually wants.
Share: