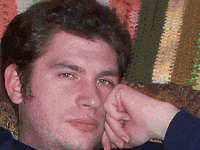 By Nelson Schneider - 09/24/23 at 04:48 PM CT
The legal proceedings happening around the still-not-finished Activision/Blizzard/King merger with Microsoft's Xbox Division continue to be a goldmine. Recently, Xbox head, Phil Spencer, who is frequently viewed as a messianic figure by the miserable and paltry community of Xbox Fandom online, had something very interesting to say to the court.

Apparently, Microsoft doesn't see a future in traditional console style gaming (which we here at MeltedJoystick have been saying for years). Their push to turn gaming into a subscription-based hellscape via their Gamepass service is really the only thing Xbox cares about, as a way to penetrate further into the healthy and robust PC gaming ecosystem and establish themselves as a source of non-mobile-style games on mobile platforms.

Phil Spencer's vision for Xbox is so intimately intertwined with the mass-adoption of Gamepass, he went on the record stating that, if Gamepass doesn't hit specific financial and growth targets by 2027, Microsoft will exit gaming. It's about time someone at Microsoft woke up to what I've been saying since my first few months of blogs over a decade ago!

Of course, apologists insist that Spencer's statement comes from a place of certainty rather than uncertainty. The Xbox Fanboy position is that Phil KNOWS Gamepass will hit the desired milestones by the desired years. But I'm not so sure that's true. Spencer also recently went on record stating that Gamepass wasn't growing as fast as hoped and wasn't profitable.

Still, the idea that Microsoft would spend umpteen billion dollars acquiring studios, publishers, and IPs for the Xbox Division, only to shut it down 5 years later does seem suspiscious. It makes little rational sense to spend incredible sums of money in an attempt to buy the corporation's way into a business sector where it has traditionally been a non-entity or flat-out failure, only to cut and run when success doesn't materialize instantly. On the other hand, Microsoft hasn't been expecting "instant" success in gaming, since they've been at it – and failing – since 2001. The year 2027 will roughly coincide with the 25th Anniversary of Xbox's miserable existence, which would be a momentous date to give up, since a quarter of a century of failure isn't likely to change unless foundational and structural change also occurs.

What does the Xbox-free future of gaming look like? Pretty much like it does now, with Nintendo and Sony copying ideas off of anyone they can, while providing increasingly-poor user experiences. At the same time, Valve will continue leading PC gaming into a future where PC gamers won't be explicitly beholden to Microsoft Windows as the only viable operating platform. Meanwhile, mobile gaming will continue to prey on those with susceptible personality traits, unless it gets regulated like the gambling-style gaming it is, and will remain the butt of enmity coming from the core gaming hobbyists whose online activities actually drive Gamer Culture. Microsoft is a non-entity in gaming, and always has been. Their departure from gaming is something to be anticipated with joy, not dread, and upon its death, the Xbox Division will not be mourned.
Share: