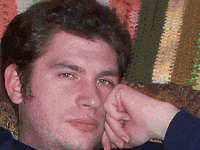 By Nelson Schneider - 07/17/11 at 11:32 PM CT
As I mentioned in my discussion of Sega's viability in the 8th Generation console market, a strategic alliance with Microsoft would be key. However, when it comes to Microsoft itself, I have never understood or supported their entry into the console race.

When one thinks of Microsoft, one thinks of operating systems, specifically Windows (and maybe MS-DOS for those older than 25). Windows is the dominant computer operating system primarily because of compatibility with the widest range of commercial, open source, freeware, and homebrewed software. Much of this software takes the form of videogames. In 2001, when Microsoft launched the original Xbox console, they had also just launched their operating system magnum opus in the form of Windows XP. So why would Microsoft waste resources breaking into a console market dominated by Sony, Nintendo, and Sega when it was already sitting on the most universal, easy-to-develop-for gaming platform in the world?

Maybe Microsoft was trying to distance itself from PC gaming. After all, PC gaming is a complete trainwreck of hardware incompatibilities, driver incompatibilities, operating system incompatibilities, DRM incompatibilities created in a vain attempt at curbing piracy, biannual upgrade treadmilling, and laissez-faire quality control. Compared to that untamed wilderness, the walled-gardens of game consoles must have looked pretty tempting.

Yet instead of a real game console, Microsoft's Xbox ended up as a 'poor-man's gaming PC' that managed to shake the hardware issues of PC gaming but kept the poor quality control by introducing hard drives and patches where they had never been before. The Xbox also played a bait-and-switch by only playing games in an all-new format that was not compatible with Windows… despite the fact that the console's operating system was made by Microsoft and based on Windows NT architecture! What is the point in trying to make PC gaming accessible to everyone if the resulting console can't play PC games and real PCs can't play new games released for the console?

While virtualization technology was in its infancy in 2001, it still existed. Instead of pouring resources into the Xbox hardware money pit, Microsoft could have been working on an 'Xbox Runtime Environment' for Windows that would make compatibility with old PC games easy and allow developers working on new games to have a set of universal virtual hardware as a performance target. If the Xbox needed to exist at all as a physical object, it could have been a bare-bones gaming PC with just enough oomph to run Windows CE with the Xbox Runtime Environment on top of it. It would have marked the consolization of PC gaming, and it would have been glorious!

Instead, Microsoft endured losses that would have sunk any other game company by drawing funds from the successful Windows and Office. Thus gamers were subjected to Round 2: the Xbox 360 and the further PC-ification of consoles. While the 360 had some half-assed compatibility with original Xbox games, it continued down the same path as its predecessor, only with the fun addition of catastrophic hardware failure.

Instead of gazing lustfully at Sony and Nintendo, Microsoft really should be looking over the shoulders of Good Old Games, VMware, and even Valve. The gaming world does not need another Microsoft console. What it needs is for PC gaming to clean up its act. Nobody is in a better position to help with this cleanup than Microsoft. PC games need to be virtualized, compartmentalized, and sandboxed into submission, and they need to keep their claws out of the Windows Registry. Fortunately, there is a glimmer of hope, as some mention of the Xbox 360 has been found in the source code for the upcoming Windows 8 (naturally with reference to crashing!). Hopefully this is a sign of more than merely integrating the Xbox Live service into Windows, but of a coming singularity between Windows and Xbox that is long overdue.
Share: