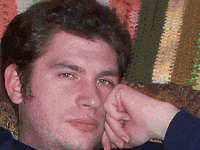 By Nelson Schneider - 03/05/23 at 03:19 PM CT
Welcome back to another installment of the MeltedJoystick Review Round-Up. Here's what our staff has reviewed since last time:

Nelson's Reviews:
I got off to a roaring start in 2023, finishing 10 games, including ALL of my Backlog Ablutions before the end of February. Unfortunately, most of what I played turned out to be mediocre or crap. What a strange world we live in, where a series of retro hentai games managed to outshine everything except for the excellent – and previous MJ Game of the Year winner – "Psychonauts 2."

"Battletoads (2020)" – 1.5/5
"Thronebreaker: The Witcher Tales" – 3/5
"Tower and Sword of Succubus" – 4/5
"Midnight Castle Succubus" – 4.5/5
"Sable" – 2.5/5
"Just Die Already" – 2/5
"Ocean's Heart" – 4/5
"Castle in the Clouds DX" – 4/5
"Psychonauts 2" – 4.5/5
"Eiyuden Chronicle: Rising" – 3/5

Chris' Reviews:
Chris got a good start on his Backlog Ablutions already, finishing one of the two titles, along with another game that he referred to as a 'palette cleanser.' He also managed to dredge up enough memories of two coop games we played a while back to give them write-ups.

"Doorkickers: Action Squad" – 4/5
"Maneater" – 3/5
"Override: Mech City Brawl" – 3/5
"Danganronpa: Trigger Happy Havoc" – 4/5

Nick's Reviews(!):
Lightning is FINALLY taking a small break from "Destiny 2" and has rejoined us for weekly coop night, where we're playing his own personal pick, "Torchlight 3" (keep your eyes peeled for our reviews for that game sometime this Spring). Unfortunately, the only other games Nick bothered to play were the two from last year's Backlog Ablutions challenge, in which he finally attained success. Maybe that new Steam Deck (which CAN'T play "Destiny 2" thanks to the ButtholEye DRM/anti-cheat) will help Nick with his paralyzing gaming ennui.

"FEZ" – 4/5
"Metroid Dread" – 4.5/5

Featured User Review:
This quarter, Matt has provided us with a condemnation of the improperly-handled modern PC/mobile port of "Final Fantasy 6," revealing how the timeless classic was butchered for modern audiences.
Share: