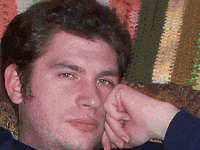 By Nelson Schneider - 12/03/22 at 02:43 PM CT
Welcome back to another installment of the MeltedJoystick Review Round-Up. Here's what our staff has reviewed since last time:

Nelson's Reviews:
Holy crap! What's going on here?! I played a bunch of games this Fall and enjoyed all of them? Yeah, "Daemon X Machina" was the only real disappointment of the lot, but at least it gave me an opportunity to fart around with Yuzu some more. If only I could get winning streaks like this out of my backlog more often!

"Door Kickers: Action Squad" – 4.5/5
"BioMutant" – 4/5
"Dragon Quest Builders 2" – 4.5/5
"Journey to the Savage Planet" – 4.5/5
"Wasteland 3" – 4.5/5
"Daemon X Machina" – 3.5/5

Chris' Reviews:
The short, hairy creature formerly known as THE Disgruntled Dwarf has officially canceled his Twitch channel. Of course, it hasn't really lead him into playing/finishing/reviewing more games out of his backlog, but getting out of the rat race for attention can only be a net positive. Even better, Chris officially finished and reviewed (and really, really liked) the two games from his 2022 Backlog Ablutions challenge, so neither he nor I will have to buy penalty games for anyone else.

"Spider-Man" – 4.5/5
"Red Dead Redemption 2" – 4.5/5

Nick's Momentum:
Lightning still Streams "Destiny 2" multiple times per week instead of playing games that, you know, END. I know he's been playing "FEZ" on his Steam Deck, but with the Nintendo Network being such a cluster… bomb… nobody knows how he's doing on "Metroid: Dread." Still, no reviews = No progress, and he's only a month away from buying penalty games for me and Chris.

*Hive colonized, spendthrift, sad, dead, married, rusty trombone*

Featured User Review:
This quarter, frequent-appearer-in-this-space Megadrive is back with one of his super-short, but pithy pronunciations about a less-than-recent game. This time, he's punching below the belt at the 7th Generation's "Marvel Ultimate Alliance," a crappy licensed superhero game from a time before superheroes were quite literally plastered all over everything. Thanks for the contribution, and keep the reviews coming!
Share: