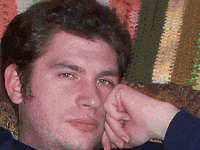 By Nelson Schneider - 01/16/22 at 03:20 PM CT
The MJ Crew is back from an extended holiday break, and the results of the last year's re-re-revised New Year's Backlog Ablutions are in. After tasting the bitter sting of failure and growing my own personal backlog by three penalty games in 2020, most of us buckled down and cleared our ablutions. I, of course, have never failed this challenge since we started it in 2019, but for 2021, I wasn't alone, as both Chris and Erstwhile Matt managed to clear and review the three games allotted to them – even if it took constant badgering and ass-riding on my part to steer them away from failure.

That, of course, leaves Nick. While he actually did put some effort into clearing his three Backlog Ablutions in 2021, said effort didn't actually manifest until December 30. Procrastination's a real bitch, eh? So, alack, and alas, Nick failed the Backlog Ablutions challenge for the third year in a row, and since everyone else succeeded, he owes each of us a game off our wishlists (Chris already got his, in the form of "Destiny 2" DLC, so we clearly know what Nick has on his mind for 2022).

Picking backlogged games to wash away at random was an idea that didn't go over particularly well with any of us, so for 2022, we're modifying the rules yet again. We still have one year to play some backlogged games that we've chosen in advance, and the penalty for failure will still be the same: Any losers will buy a wishlisted game for each winner. If everyone wins, no penalty games will change hands. However, in light of the fact that most of us are planning to get stuck-into 100-hour Sandbox games, we decided to drop the number of clears this year to 2 games each, and they will both be self-chosen. Let's see what we're playing!


Chris: Community Manager
"Red Dead Redemption 2"
Chris bought "RDR2" from the Epic Store *dryheave* during the 2021 Winter sale because he was able to use an Epic Coupon to knock the existing sale price down even further to $20. He loves huge-ass Sandbox games, he loves Rock*, and he loves classic Western cinema, so he'll be in hog heaven with this one, though he expects it'll take him 6 months to finish (great, no other reviews, then…).

"Spider-Man"
Chris also loves PlayStation (still, for unknown reasons) and Marvel, so the idea of combining those two things with a big, messy Sandbox game is also right up his alley. And he gets to blow the dust of his PS4… which he informed me he wants to replace with a PS5 since the OG PS4 (not PS4Pro) doesn't do 4K.

Matt: Erstwhile Photo/Video-grapher
"Final Fantasy 6"
Matt was supposed to clear this game out of his backlog in 2019, but he got to the very end of it and stopped playing. I remember when Chris had that same problem back in the '90s, but it was because his inner hoarder wanted to collect all of Gau's Rages on the Veldt. Matt had no such neurotic caveats… he's just a wiener. So in 2022, he has pledged to finally finish "Final Fantasy 6" and relish the 20-minute ending sequence.

"The Legend of Zelda: Breath of the Wild"
Matt has been watching his kids dicking around in "Break of the Weapons" for years now, but over the Winter break started playing his own save file with the intent of making earnest progress. As a man with too many obligations, too much stress, and not enough free time as it is, I think this is an incredibly poor choice for him. I will look forward to my free game when December 2022 rolls around and Matt's Link still isn't strong enough to take on Hyrule Castle without 'Dark Souls' skillz.

Nelson: Editor
"Pathfinder: Kingmaker"
I bought OwlCat Games' first foray into cRPGs and the first officially-licensed tabletop-to-computer conversion of Paizo's Pathfinder setting last year, since the constant stream of dev updates and word-of-mouth made it sound like the game is finally in a good place after a rough launch and a lot of constructive criticism. I'm excited to see whether OwlCat is capable of standing shoulder-to-shoulder with the likes of Larian as a steward of an entire genre, or if they'll end up as has-beens like Obsidian or Tokyo RPG Factory.

"Immortals: Fenyx Rising"
I bought this for myself during the 2021 Uplay Winter sale for less than half price, which always makes me happy. Ubisoft has been on a roll lately with producing actual-good games… that is when they aren't dumping tons of DRM, Live Service Macrotransactions, and now crypto-retardation on their audience. Since I loved "Assassins Creed: Odyssey," I've been hyped about this game, which could have been renamed "Toon Assassins Creed: Odyssey" after Monster Energy Drink deep-sixed the original title of "Gods and Monsters." Let's hope that the new title is the only bad thing about it!

Nick: Chief Technical Officer
"FEZ"
Nick is still earnestly engaged with "FEZ," which he claims is "impossible." The Backlog Ablutions challenge doesn't imply anywhere that getting 100% of Trophies/Achievements is necessary…

"Metroid Dread"
Since Nick loves Nintendo and his wife owns a Switch, he bought "Metroid Dread" for himself… and played it once in 2021. He's hoping to finish it in 2022. I expect him to play it once.
Share: