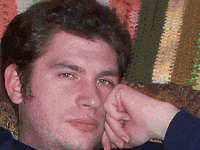 By Nelson Schneider - 03/08/20 at 03:10 PM CT
The first time I roasted Chris for his early-March birthday, I tried to prune-down the large number of Chris-like people and creatures that inhabit the entirety of videogames to a meager 10. In the next roast, I stuck with the cockfighting pets from Nintendo's 'Pokemon' franchise. The year after that, I went with Akira Toriyama-designed creatures from the venerable 'Dragon Quest' series. The other side of the 'Dragon Quest' coin, though, is the equally-venerable 'Final Fantasy' series, which has been under the same banner as 'Dragon Quest' since Squaresoft and Enix merged in 2003, and is the topic of this year's roast.

Like 'Dragon Quest,' much of 'Final Fantasy's' consistent visual style (what little there actually is) comes from the design work of artist, Yoshitaka Amano, who designed most of the iconic enemies the series is known for, having done nearly all of the visual design work for the first 6 games (i.e., before the series went to pot). Oddly, many of Amano's character designs feature incredibly slender, almost emaciated characters… which is as far from Chris-like as possible. Fortunately for us (or perhaps UNfortunately), Amano also has a flare for the weirdly bizarre… yeah, that sounds more like it!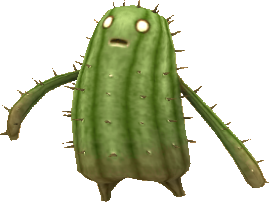 10. Cactoid ("Final Fantasy 12")
"I wanted to put the Cactuar/Cactrot in here somewhere, since they are incredibly strange, but they're also a bit too slender and agile to be Chris-like. Fortunately for us, in "Final Fantasy 12," normal Cactuars were replaced with the significantly-more-rotund-and-dead-eyed Cactoids/Cactites. Allow me to quote from that game's bestiary. "Being a mischievous, mean-spirited beastie, mercifully lacking the intelligence to do any real damage." I-it… it's like they KNOW him!"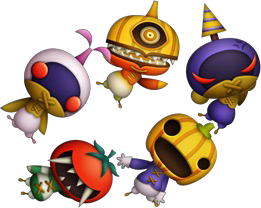 9. The Mandragoras ("Final Fantasy 12")
"I had to include these 5 idiots in the list, but I didn't want to eat up half of the 10 slots on just them, so they get lumped together. Each of these vegetable-headed midgets has delusions of grandeur, abiding madness, undiminished propensity for violent behavior, clamorousness, or is at odds with civilization, respectively. Plus they're really small and pathetic. Chris in a nutshell. "

8. Humpty ("Final Fantasy 6")
"Chubby, cave-dwelling undead who cause confusion when they hug you. Does anything more need to be said?"

7. Wizard ("Final Fantasy 6")
"Chris isn't much of a 'wizard' when it comes to most things, but for some reason these short, dumpy, baggy-eyed, robed cultists (and their various palette swaps) from "Final Fantasy 6" look exactly like him, provided Chris was trying to cosplay as Hannibal Lecter, Yoda, and Mr. T, all at the same time. To top it off, the Wizard loves zombies… and dancing. Not too many other things in the universe share those strange tastes… except Chris."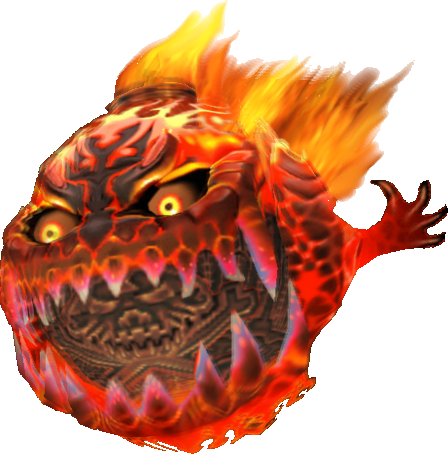 6. Bomb ("Final Fantasy 1"+)
"One of the very first 'Final Fantasy' monsters, the humble Bomb has gone through a number of redesigns over the years, but it has always maintained a strong level of Chris-ness. It's round, it's angry, it has beady little eyes, and it explodes violently at the slightest provocation."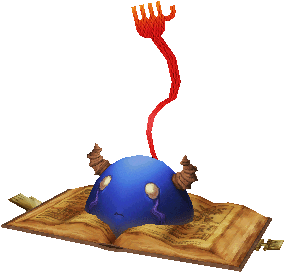 5. Tantarian ("Final Fantasy 9")
"Chris absolutely loves to read (mostly trash, but still…), and if he didn't have to work all the time, he'd happily have his nose stuck in a book for the vast majority of the day. The Tantarian takes this to the extreme by literally
living inside
a book. The fact that it's small, round, and has permanent salt trails down its chubby cheeks from its frequent tears only serve to seal the deal."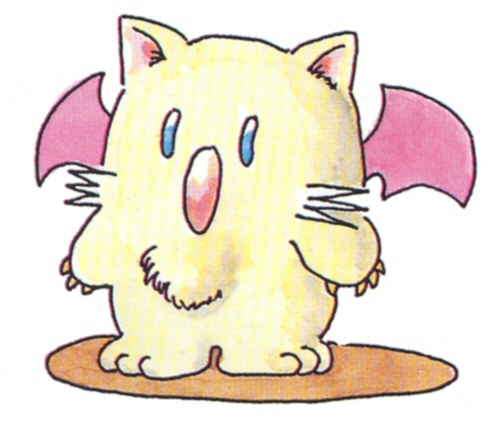 4. Moogle ("Final Fantasy 3"+)
"Behold, the original Moogle concept art by Amano! Gaze upon its pale, dome-like physique, vacant blue eyes, and copious amount of chest hair. And lest we forget, "moogled" was originally a status ailment that prevented its victim from doing anything but waddle around uselessly. At least they're kind of cute, right? Japanese girls love "kind of cute" things, so Chris totally has a shot. Maybe…. Not."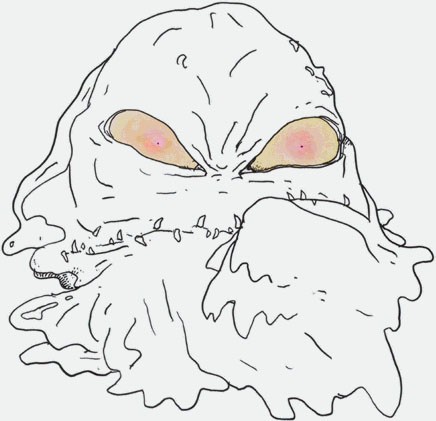 3. Flan ("Final Fantasy 1"+)
"Another one of Amano's oldest enemy designs, the humble Flan comes in a huge variety of shapes, sizes, and colors, but two things always remain true: It is a blob and it is angry. Check and check. I mean, just look at that defensive body language!"

2. Fat Chocobo ("Final Fantasy 3"+)
"Chris is always the butt of our jokes about hoarding, and recently he's been doing something about that, going through and selling a significant chunk of the junk he's collected over the decades. Fat Chocobo is the archetypal hoarder in 'Final Fantasy,' originally serving as a place for players to store excess items that wouldn't fit in their inventory (A highly deprecated gameplay mechanic, indeed!), but has more recently evolved into a kind of junkie who will give away his rare and valuable possessions in exchange for a little (
gysahl
) green. And he makes the entire area 'smell like Chocobos' when he's around."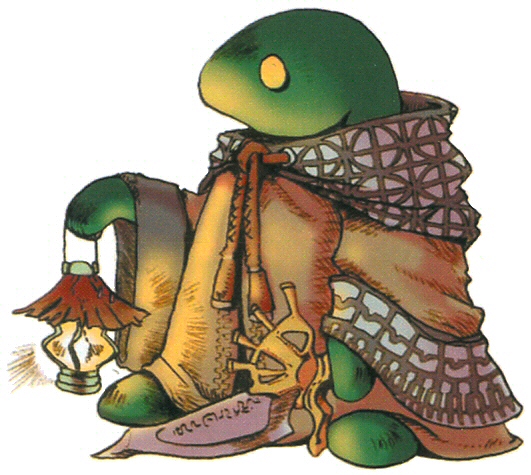 1. Tonberry ("Final Fantasy 5"+)
"Imagine
the most spiteful, misanthropic thing in the universe
, then compress it down to Chris-scale. These squat, vaguely-humanoid creatures are renowned for their painfully slow movement as well as their palpable aura of malice. Not only are they inexplicably inscrutable in appearance (like Chris), but Tonberries typically rely on bizarre, impractical tactics in battle (also like Chris). Fun fact about Tonberries: Their name was originally localized as 'Pug' in North America (a name shared by a breed of small dog that also bears a strong resemblance to Chris). But they also went by another localized name in the PlayStation version of "Final Fantasy 5": Dinglberry, which is another name for a small ball of poop that gets caught in one's butt hairs. Now, I'm not saying Chris is like a small ball of poop, but anyone with as much chest and back hair as Chris has must have dealt with dingleberries at some point in their life. "
Share: