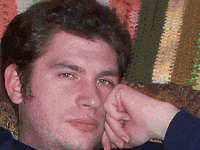 By Nelson Schneider - 03/01/20 at 03:30 PM CT
Welcome back to another installment of the MeltedJoystick Review Round-Up. Here's what our staff has reviewed since last time:

Nelson's Reviews:
I spent most of the quarter playing relatively new additions to my backlog. Some of these experiences incited me to go back and (re)play the titles that inspired them, so I managed to squeeze in a few Retroarch romps (more like slogs) as well. Ultimately, it was still a mostly disappointing quarter, with only the untarnished glory of "Valkyria Chronicles 4" keeping my hopes afloat as 2020 begins.

"Pillars of Eternity 2: Deadfire" – 4/5
"Super Mario Maker 2" – 3/5
"Super Mario Land 2: 6 Golden Coins" – 2/5
"The Messenger" – 3.5/5
"Super Mario Land" – 2.5/5
"Ninja Gaiden (1989)" – 1/5
"Valkyria Chronicles 4" – 5/5
"Asterix & Obelix XXL2: Roman Rumble in Las Vegum" – 3/5
"Even the Ocean" – 3.5/5
"The Fall of Gods" – 3.5/5

Chris' Reviews:
It was a really bad quarter for coop games AND THE Disgruntled Dwarf seemingly forgot to review "Divinity: Original Sin 2" (which should be considered a grave sin of its own). I know he's been playing a variety of things on his own, including – but not limited to – "The Awesome Adventures of Captain Spirit," "South Park: The Fractured But Whole," and "Metro 2033," but no reviews materialized. Maybe next quarter…

"Mass Effect: Andromeda" – 3.5/5
"Sundered" – 3.5/5

Nick's Reviews:

Lightning has been neglecting his Twitch channel for 6 months now. In Internet Time, he's effectively dead.

*sadder trombone*

Featured User Review:
Dbarry_22 is back in the Winner's Circle again this quarter with a review of one of MeltedJoystick's Games of the Year in 2019, "Bloodstained: Ritual of the Night" which he apparently played on both the PlayStation 4 and Nintendo Switch. It's your money, man, but congrats anyway!
Share: