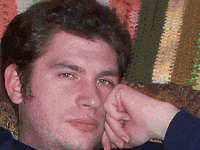 By Nelson Schneider - 12/01/19 at 03:02 PM CT
Welcome back to another installment of the MeltedJoystick Review Round-Up. Here's what our staff has reviewed since last time:

Nelson's Reviews:
I admit, I cheated a little, as two of these reviews are for coop games that I finished on my own. But I was completely fed-up with people canceling, postponing, and showing up late all the time, so I capped them off this week since we were literally one boss battle away from the end in both "Divinity: Original Sin 2" and "Sundered."

Because we were playing "Divinity: Original Sin 2" as a group for sooooooo long, and I wanted to play a single-player RPG from my own backlog, I was pretty much forced to pick something from the Dungeon Crawler subgenre. I decided on the ancient 'Lands of Lore' series from GOG… which was a mistake. I didn't manage to get the taste out of my mouth until I played a modern Indie effort in the same subgenre.

Suffice to say, I didn't have a particularly enjoyable quarter. Let's hope that I can start off the new year with a more enjoyable backlog-clearing experience.

"Blosson Tales: The Sleeping King" – 3.5/5
"EnHanced" – 3.5/5
"RAGE 2" – 4/5
"Lands of Lore: The Throne of Chaos" – 2/5
"Lands of Lore 2: Guardians of Destiny" – 1/5
"Lands of Lore 3" – 2.5/5
"Heroes of the Monkey Tavern" – 4/5
"Divinity: Original Sin 2" – 4.5/5
"Iconoclasts" – 3/5
"Sundered" – 3/5

Chris' Reviews:
THE Disgruntled Dwarf and his lack of organization once again played a bunch of games haphazardly at the same time and didn't manage to keep track of them well enough to submit reviews. Sadly, when you have a backlog like everyone on the MJ Crew, you have to put some effort into organizing it and capping off each game experience with a review, otherwise it becomes even more overwhelming than it is just by existing. At least he didn't spend the entire 3 months pounding massive, multi-hundred-hour Sandbox games…

"DOOM (2016)" – 3.5/5
"God of War (2018)" – 4/5
"Life is Strange: Before the Storm" – 4/5


Nick's Reviews:

Lightning, predictably, ran out of juice, and was not able to keep up his pace from earlier this year. It seems that without the threat of some undefined punishment for failing to clear his Backlog Ablutions, he wasn't motivated to play ANY of the games in his backlog. He did, at least, fire up some "Destiny 2" during the Halloween event after the game moved from Battle.net to Steam… but we all did that.

*sad trombone*

Featured User Review:
This quarter's featured user review winner is Megadrive, with a short, but punchy and grammatically-correct, review of "F-Zero X" for the Nintendo 64. Megadrive never writes particularly long or detailed analyses of games, but their prolific contribution of hot-takes on retro games is both noteworthy and praiseworthy. Congratulations!
Share: