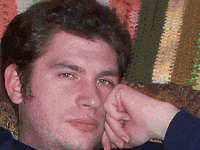 By Nelson Schneider - 03/10/18 at 03:52 PM CT
With the end of 2017 bringing a storm of Trump-like 'Fire and Fury' from gamers and gaming journalists alike in the face of EA's and Warner Bros.' escalation of loot-box-based microtransactions in $60 games, it feels like there is indeed an ethical push-back from Core Gamers against the deplorable predatory monetization practices that have been used to target the Casual Gamers of the mobile phone App Stores since game-like Apps first started appearing in those venues. I fear, though, that it is only a matter of time before the corporate overlords of the "AAA" games industry try some other mobile-inspired angles to gain access to all the money in the world. Here's an outline of what I perceive as the 5 major 'genres' of mobile gaming which could (or already have) bleed into 'real' gaming and ruin things for everyone.

5. The Nostalgia Mash-Up Gacha Machine
I've talked about this mobile genre quite a bit already, largely because these are the only mobile game-like Apps I've stuck with for any amount of time, partially out of spite and trying to get as much 'enjoyment' out of them as I can without spending money (and wasting the App-runners' resources in the process). Unfortunately, this is also the mobile paradigm that inspired EA and Warner Bros. with their loot-box shenanigans. While tying microtransactions to a beloved IP – be it 'Final Fantasy,' 'Lord of the Rings,' 'Star Wars,' 'Star Trek,' 'X-Men,' or something else entirely – helps to soften potential customers'/victims' hearts and minds, games like the two 'Destiny' titles as well as the upcoming "Anthem" prove that nostalgia isn't strictly necessary to get people to open their wallets for a spin on the gacha machine.

4. "Real" "Time" "Strategy"
Perhaps the most insidious mobile 'genre' of all is the wolf-in-sheep's-clothing that pretends to be a modern take on the once-popular RTS genre, but is actually more of a financial meta-game, where players don't compete to see who is 'better' or more skilled at the 'game,' but to see who is willing to spend more money to be declared the winner. These Apps, paradigmatically defined by "Game of War: Fire Age," are the dictionary definition of the pejorative term 'Pay2Win,' as they make success without paying literally impossible. Sure, they start out innocent enough, and almost do seem like a modern take on the RTS combined with a modern take on the MMO, with hundreds or thousands of players existing in the same world simultaneously while battling for resources to make their kingdoms flourish. Unfortunately, the resemblance to classic RTSes is pure window dressing, as the amount of time required for a non-payer to get anywhere is greater than the remaining time before the heat-death of the universe. This 'genre' not only introduced Pay2Win – allowing players to simply buy required resources instead of painstakingly earning them – but also introduced the less-reviled-but-still-deplorable Pay2NotWait paradigm that allows/requires players to literally buy time (via speed-ups that cut 1000-day+ waiting periods down to a few hours). We need to be clear about this 'genre': There is nothing 'real' about them, 'time' is an infinite sink, and the only 'strategy' going on is behind-the-scenes business strategies to figure out how to keep Whales engaged and spending their weekly grand on proving they're the 'best.' The worst thing about this 'genre' is how quickly it has proliferated, corrupting everything from "Game of Thrones" to "Final Fantasy 15," not to mention the dozens of other copy-cats without licensing tie-ins.

3. Procedurally-Generated Match 3
Procedural generation pisses me off most of the time. I dislike it by and large due to the fact that it intentionally removes the hand-crafted feel from games, but even moreso due to the fact that its randomness can make player success impossible through no fault of the player. Match 3 puzzle games aren't inherently new to the mobile platforms, nor is procedural generation (which has been around nearly as long as videogames themsleves in the form of hideous, ASCII-based Roguelikes), but the ability to twist procedural generation into a money-making scheme is very much something we need to beware of. Games like "Candy Crush Saga" seem like innocent, Casual puzzles to idle away some time, but in reality they are designed to 'procedurally' generate unwinnable conditions as often as possible, forcing players to pony-up for a consumable one-time 'boost' item to get around the random roadblock.

2. Location-Based Data-Mining
"Pokemon GO" and its predecessor "Ingress" seem like innocent-enough Augmented Reality titles that can help dislodge normally sedentary gamers from their comfy chairs to go for a walk outside. However, the truth behind any 'free' media product is that the users are the real product and the customers are typically big corporate advertising firms. While you're Catching 'em All or making the biggest damned triangles in the world, Niantic is collecting your location data, mining for pertinent poop about how much time you spend where and extrapolating ways that your habits and behaviors could make money for someone. Maybe not Niantic, but SOMEONE will make a play for your wallet, all because Niantic spied on you on their behalf. Data-miners don't even need to be location-based, though, as the latest round of AI-powered user-manipulation software is already in the works, just waiting to use your personal information to manipulate you into spending more money on something you already paid for.

1. Bald-Faced Gambling
Gambling videogames have been around for a long time. They're nothing new… except for the fact that mobile gambling games are tied to an online account at a real online casino with real money at stake. I can't stand gambling, and consider it to be the worst vice a human could subject themselves to, yet now a casino can literally follow gamblers everywhere via an App on their phone. As was proven in the Valve gambling controversy in 2016, people will bet on anything so providing potential customers/victims with an omnipresent slot machine or card table isn't strictly necessary, as any random, odds-based practice can have wagers placed upon it. Valve apparently didn't get spooked by the third-party gambling rackets setup around their products, as Lord Gaben recently revealed that for the past four years Valve has been working with 'Magic: The Gathering' creator Richard Garfield to create a "DotA 2"-themed online Trading Card Game, complete with for-pay starter decks, booster packs, and a digital card aftermarket on Steam's Marketplace.
Share: