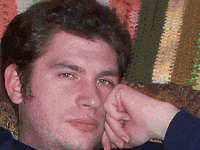 By Nelson Schneider - 11/19/23 at 02:49 PM CT
Well that didn't take long! The slow-rolling acquisition of former Big Three/Triumvirate of Evil publisher, Activision-Blizzard-King, by Microsoft, which started a few years ago, has finally gone all the way, but is already bearing positive fruit. Bobby Kotick, one of the most egregiously overpaid and publicly-loathed CEOs in all of gaming will be leaving his position at the beginning of next year, seemingly because he doesn't want to report to Xbox Division boss, Phil Spencer.

I've been wondering and speculating whether Microsoft's Xbox Division acquiring such a big corporate entity would see Xbox corrupted by the incoming influence or Activision getting its act forcibly cleaned up by its new overlord. Right now it's looking like the latter. Of course, getting rid of one overweening executive parasite won't necessarily solve all of Activision's problems, especially when we know Microsoft hasn't exactly had a monolith of great leadership, with the Xbox Division being particularly dubious.

Regardless, with Activision's studios, IPs, and revenue streams firmly tucked away inside its suppurating corporate folds, Xbox might finally be on the precipice of turning a profit. Of course, we'll have to wait until the end of the next fiscal year to find out!
Share: