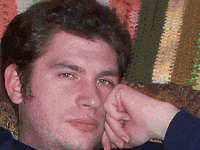 By Nelson Schneider - 06/12/22 at 01:24 AM CT
There has been a lot of buying and selling and merging of videogame studios as of late, what with both Microsoft and Sony spending Billions (with a "B") of dollars on studios and publishers, Square-Enix dumping its under-performing Western division, and – as always – the Chinese Communist Party extending its reach and influence through Tencent. Just when we thought Chinese meddling or Woke idiocy in North America were the worst influences on gaming we had to worry about, a once-big(ish)-name in Japanese game development has been bought out by an unexpected benefactor.

SNK, known for its stable of Golden Age fighting games and overpriced also-ran consoles in the NeoGeo line, has always been a publicly-traded corporation. As such, after struggling to penetrate the home videogaming market, the collapse of arcades worldwide saw SNK fall on hard times, leading to a buyout by Playmore to form SNK-Playmore. This hyphenated version of the company continued to flail away at the same things SNK always flailed away at, but added pachinko machines to the mix, eventually ending up acquired by Leyou, the same Chinese chicken processing company that bought a majority stake in Canadian development studio, Digital Extreme, of "Warframe" fame.

Unlike Digital Extremes, however, Leyou and its new parent company Tencent, did not hang onto majority ownership of SNK, but sold 96% of the company to…

… wait for it…

…no really, it's unbelievable…

… Mohammed bin Salman al Saud, the Saudi Arabian Crown Prince most widely known in the West for the "alleged" assassination of Saudi journalist Jamal Khashoggi.

Now, surely I can't be alone in this, but deranged Muslims are generally the last people I think of when I think of videogame development and/or publishing, or, really, anything but draconian implementation of Bronze Age laws and casual decapitation. But this guy is serious about gaming. Not only did he buy nearly all of SNK, but another of his personal corporations (yes, when you are as rich as the Saudi Crown Prince, you own multiple corporations like most kids own action figures) spent a Billion dollars (again, with a "B") to buy 8% of Embracer Group – the formerly-known-as-THQ-Nordic videogame holding group that just cleared out Square-Enix's gar(b)age sale.

What could this guy's angle possibly be in doing these things? While Western media groupthink paints his character as an absolute monster, a little bit of research shows that he actually wants to kick a lot of Islam's baggage to the curb and drag the Arabs, kicking and screaming, into the 21st Century. Far from a censorious individual who wants to uphold the most oppressive form of Fundamentalist Islam – like, say, the Taliban or Muslim Brotherhood – Mohammed bin Salman seems to want more influence from Western Civilization to penetrate his country, as, in addition to videogames, he has taken efforts to bring Hollywood movies to Saudi theaters. On top of his reasonably liberal attitude toward Western culture, he has taken a decidedly hard-line stance against Islamism, including curtailing the powers of the religious police (yes, that is a thing in Saudi Arabia – think of "Game of Thrones" and the Church Militant, then make them all "Brown") and just last year beginning the process of removing clerics from Saudi Arabia's judicial system – shortly after EFFing Trump finished installing clerics to the U.S. Supreme Court! Wait, he's supposed to be the 'bad guy'? Sure, his methods may be brutal and lacking in nuance at times, but, honestly, if I had absolute power in a country where Fundamentalist religion was threatening to bring about a complete societal collapse, I'd probably do the same type of things.

Of course, powerful unelected rulers who want to curtail the power of the clergy aren't new or unique to Saudi Arabia. It's more likely that, instead of a burning desire to Westernize his country and its people, bin Salman is following in the footsteps of King Henry VIII of England, and wants to get rid of restrictive religious laws so he can do all the fun things they forbid. But at least the way things stand now, videogamers shouldn't have to worry about SNK being forced to put all the sexy ladies of 'King of Fighters' in burkas.
Share: