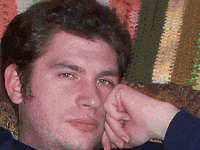 By Nelson Schneider - 09/19/21 at 08:14 PM CT
I give officially licensed tie-in games a lot of grief, most notably when I call them out in the "shovelware" category at the beginning of each of my monthly 'Backlog: The Embiggening' articles. However, just because a game is based on an existing IP doesn't necessarily mean that it absolutely has to be irredeemable garbage. It's just a good indication that it will be. Indeed, there are several un-mined veins of licensed IPs and videogame genres that have not actually been slammed together by corporate suits and focus groups, which might actually be good if someone bothered to but 2 and 2 together.

5. GorkaMorka + Direct Conversion
"GorkaMorka" is an obscure tabletop skirmish game developed by Games Workshop (of 'Warhammer' fame), and supported for a couple of years before the company got bored and abandoned it, as is their wont. I was never into Warhammer 40K, as I much preferred the Fantasy setting to Sci-Fi at the time I was most invested in tabletop wargaming… and after I came to appreciate the particular flavor of GrimDark Sci-Fi offered by Warhammer 40K, I had completely lost interest in tabletop wargaming, since it was expensive, time-consuming, and, well, BORING compared to tabletop roleplaying. But I did buy both "GorkaMorka" and its expansion, "DiggaNob," but only got a chance to play it a few times. However, even as a smaller-scale game revolving around skirmishes between rival gangs of Space Orks marooned on a desolate desert planet, "GorkaMorka" was a bit too involved, expensive, and time consuming. However, due to the more intimate focus on small groups of Orks scrabbling for resources and status amongst themselves instead of planet-conquering armies of Orks duking it out with planet-conquering armies of… not-Orks, "GorkaMorka" actually had some enjoyable narrative value, like roleplaying an entire street gang instead of a single character. With all the other obscure Games Workshop products finding new life as videogames, it would be nice to see this one join the ranks.

4. New DuckTales + Metroidvania
The new 2017 "DuckTales" animated series was a fantastic reboot of a timeless classic. Was, at least, until its Woke, off-the-rails, Mary-Sue-infested third-and-final season. But still, the original 'DuckTales' videogame adaptations by Capcom back in the 3rd Generation, as well as the spectacular "DuckTales Remastered" by WayForward provide proof that Carl Barks' ducks take to the videogame medium like… ducks. With linear 2D Platformers out of vogue and 2D Metroidvanias emphatically in-vogue, it would be nice to see a new adventure starring Uncle Scrooge and company, set in a variety of far-flung, exotic locations, but with the ability to grab permanent upgrades that make returning to previously-explored regions more profitable. Between the easy animation involved and the ready availability of the new vocal cast, all Disney would have to do is nod its head and this would happen… but instead we're stuck with gobs and gobs of 'Star Wars' and Marvel tripe.

3. Hellboy + Open-World Sandbox
Yeah, I'm not a big fan of superheroes. I'm especially not a big fan of holier-than-thou superheroes who were created as blatant social conformity tools. EFF Captain America, that patriotic goody-goody ass, and EFF Spider-Man, that model student journalist with perfect morals. On the other hand, un-nuanced anti-heroes are just as bad, with their angst and brooding. The decidedly NOT Marvel and NOT DC anti-hero of Hellboy, on the other hand, is actually interesting. While I've never read the original comics, nor played the handful of terrible licensed videogames that already exist based on the IP, I did enjoy both the live-action and animated movies based on the comics. And based at least on the hypothetical 'Hellboy Cinematic Universe,' I think there's great potential to create a massive Ubisoft-style sandbox where HB and company travel around a huge chunk of the UK… like maybe just the WHOLE OF SCOTLAND, searching for paranormal incursions and taking care of business. And since Ubisoft-style sandboxes already do a great job of tackling non-linear objectives and tracking-down elusive cult members, the mechanical themes already align with the licensed IP's.

2. Trigun + FPS
It seems like every crappy modern anime gets a game (or ten) based on it. What I wouldn't give to see someone take my all-time favorite anime series and turn it into a solid game. When I've brought this idea up in the past, I was informed by random forum dwellers that 'Borderlands' is effectively a "Trigun" game, what with the near-identical settings, vaguely-similar art styles, and mix of humor and seriousness. And you know what? That's actually correct! So how hard would it be for some Japanese developer who loves "Trigun" to just completely rip-off 'Borderlands,' but either adapt the original manga's story or come up with an original story that doesn't rely so much on memes?

1. DragonLance + Larian
In addition to being long-time New York Times Best Sellers, the 'DragonLance' novels were an earthshattering addition to the Dungeons & Dragons tabletop roleplaying IP as a whole. 'DragonLance' was the first time that D&D modules were designed around existing characters that players could inhabit, instead of creating their own from scratch. It was also the first time that tie-in novels were written based on the in-game experiences of the writing team as they played through those very same modules with those very same characters. While the original modules have been reprinted several times, and the novels have been translated into numerous foreign languages, the real crime is that this series hasn't been converted into a cRPG. Granted, in the late '80s when such an idea would have been at the peak of popularity and relevance, videogames just weren't up to the task. Thus we got the spinoffs "Champions of Krynn," "Death Knights of Krynn," and "The Dark Queen of Krynn" instead… not exactly a great consolation prize. Later "Shadow Sorcerer," a TRPG, was released with the 'DragonLance' imprint, but it either wasn't "good" enough for GOG to adopt it (and they have a VERY low bar for determining that), or it's stuck in licensing hell. Either way, none of the extant 'DragonLance' videogames even come close to capturing the characters, setting, or wide-ranging scope of the original campaign. So, as soon as Larian is done with "Baldur's Gate 3," I'd love to see them get started on adapting all 14 volumes of the DLXX module series into a single, glorious game, with promises of DL15 "The Mists of Krynn" and DL16 "World of Krynn" as full DLC Expansion Packs.
Share: