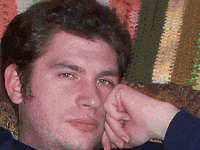 By Nelson Schneider - 07/12/20 at 04:19 PM CT
Back in 1987, Disney Television Studios Buena Vista produced a cultural touchstone for a generation. The original "DuckTales" cartoon, which ran from 1987-1990 over the course of four seasons and a feature-length film, was originally based on the "Uncle Scrooge" Disney comic books written and drawn by the legendary Carl Barks.

Thanks to a partnership between Disney and Capcom during that era, "DuckTales" also found itself cemented into the hearts and minds of a generation of gamers thanks to a fairly good NES adaptation of the show into a 2D Platformer. Indeed, Capcom was renowned for producing high-quality licensed videogames (an oxymoron, for sure) based on Disney IPs well into the '90s.

Thanks to the fact that '80s kids are now reaching their mid-life crises, everything old is new again, as media peddlers try to help the first wave of Millennials (and the last wave of Gen-X) recapture the nostalgia of their lost youth… for a nominal fee, of course. Thus, in 2013, Capcom – now a "AAA" publisher, far too important to develop a licensed game based on an old cartoon – published "DuckTales Remastered," a fantastic modern retread of the NES game from 1989 that was developed by WayForward, a quasi-Indie outfit best known for its hippy-bikini-girl 'Shantae' series.

Not only was "DuckTales Remastered" a masterclass in how to remake an 8-bit game, with new cinematics and a reunion of the original voice cast (some of whom were in their 90s and have since passed on) it showed Disney that there was still considerable interest in Mr. Barks' duck-related stories.

"DuckTales" really spoke to me when it first aired after school on Fox 42 out of Omaha, as my 8-year-old self struggled to evolve out of "Sesame Street" and "Mr. Rogers Neighborhood," yet found the typical offerings of '80s youth programming – typically toy commercials disguised as entertainment – less than ideal. The original "DuckTales" had a timeless quality about it, as well as the ever-important ability to address different audiences at different levels. It was truly a dark day for me when the show was discontinued.

Imagine my delight, then, when in 2015, Disney announced that they were working on a "DuckTales" reboot, which would eventually see the light of day in 2017. I very much wanted to watch the new "DuckTales" during the MJ Crew's pre-COVID weekly in-person gatherings, but I was ultimately outvoted…

…Which is a damned shame, because the new "DuckTales" is just as good, if not better, than the original. The new series features a new vocal cast, who are all well-chosen and really fit the characters. Scrooge's nephews, Huey, Dewey, and Louie, are more individualistic this time around, with unique voice actors, looks, and personalities, rather than carbon copies of each other. Some characters, such as Mrs. Beakley, have been rewritten with richer backstories (she's now a former spy from S.H.U.S.H. who got saddled with a young Scrooge as a partner), while others, like Webby, have been made generally more interesting. Some could point to Fenton Crackshell becoming Latino (illustrated by making his feathers buff colored instead of white and hyphenating his last name with an additional '-Cabrera') and Webby's new hyper-competence as virtue signaling, but these minor diversity changes have been, overall, handled quite well and without a heavy hand.

My personal favorite returning character would have to be the villainous Flintheart Glomgold, who has been rewritten to combine his 1987 "DuckTales" self with his Carl Barks comics self. See, originally, Glomgold was supposed to be a South African Boer, but was simply made Scottish when the comics were first converted for TV. The new Glomgold, however, has both his South African roots, but also an obsessive vendetta about outdoing Scrooge at everything, including being THE MOST SCOTTISH, which is written on the "ethnicity" line of his immigration papers.

There are also a number of amusing new characters, such as the villain, Mark Beaks: a social media tech mogul who embodies the worst traits of Mark Zuckerberg, Steve Jobs, and "influencers" in general. To balance him out, the McDucks and Ducks are friends with the Greek gods of Ithaquack, including the mighty-yet-stupid Storkules, who, for some reason, idolizes Donald Duck. Donald himself, interestingly, appears in far more episodes of the reboot series than the original. I've heard two competing explanations for this: 1) That Disney refused to allow its 'Golden Age' characters to be sullied by being on weekday afternoon TV. 2) That the original "DuckTales" showrunners were afraid nobody would be able to understand Donald's dialog. (Personally, I think it's the former.)

The new "DuckTales" has completed two seasons and is in the middle of its third (which has had its production highly messed up thanks to COVID), and will likely get at least a fourth season as well. Of the currently available episodes, there's a delightful mix of both new stories and rebooted stories that first appeared in the original series. This second time around there's also more focus on a continuous narrative, rather than stand-alone stories designed specifically for syndication. As a result, we get a lot more character development at the cost of a show that needs to be watched in order, which is no big deal in the modern media landscape, in which syndicated reruns are practically an alien concept.

Perhaps what I enjoy the most about the new "DuckTales," though, is the fact that it frequently calls back to the past. While the show is an excellent rollicking tale in and of itself, there are frequent little call-backs to the original series, other Disney Afternoon cartoons, and even the videogame: The iconic theme music from the videogame's Moon stage appears in the handful of season 2 episodes that take place on the rocky satellite. Then there are subtle blink-and-you'll-miss-them references, such as the fact that Launchpad McQuack's driver's license shows his birthday as the same day his character debuted in the original version of the show. This is a reboot that doesn't abandon its roots, but embraces them with a willingness to retcon that actually serves the story well. Instead of disavowing the original series, the reboot seems to imply that those original stories still actually happened, only instead of featuring Scrooge, Huey, Dewey, Louie, and Webby, they featured Scrooge, Donald, Della, Gladstone, and Fethry – a prior generation of Scrooge's extended family with a penchant for adventure, dredged up from the original Barks comics.

Overall, I consider the "DuckTales" reboot to be, by far, the best thing Disney has done in the last decade: Better than Marvel, way better than 'Star Wars.' These iconic cartoons and comics were what built the Disney empire, and they're emblematic of what the world's largest and most corrupt media corporation can do when it sets out to create art instead of spectacle.
Share: