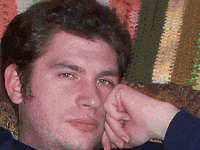 By Nelson Schneider - 06/23/19 at 04:15 PM CT
The Dungeons & Dragons videogame license has long been a coveted property for the creators of computerized role-playing games on any platform capable of playing videogames. Back in the halcyon days of Advanced Dungeons & Dragons in the '80s and early '90s, the D&D license was firmly in the hands of SSI – Strategic Simulations, Inc. – under the auspices of Gary Gygax's original company, TSR. During this time, SSI churned out dozens of AD&D-based titles, primarily for PC, but occasionally dabbled in failed experiments with adapting their take on the CRPG to consoles, with "Order of the Griffon" on the TurboGrafx-16, a port of "Eye of the Beholder" for the SNES (with the help of Capcom), and two misbegotten titles on the ill-fated 3DO: "Deathkeep" and "Slayer" (the latter of which was just a re-titled port of "Dungeon Hack").

After SSI was gobbled up by Mindscape in the mid-'90s – which, itself, went defunct at the end of the 7th Generation after selling itself as a subsidiary to company after company and producing nothing of interest for the better part of a decade – the D&D videogame license came unmoored and was left adrift. In its wisdom, TSR reattached the anchor chain to the biggest Western videogame publisher at the time, Interplay, who judiciously set development teams to the task of creating a new breed of D&D-based RPG. You might be familiar with names like BioWare and Black Isle, as these are the teams behind the Golden Age of CRPGs in the West, completely revitalizing the concept of the tabletop-to-computer conversion that had largely proven janky and unplayable under the auspices of SSI, and was completely abandoned by non-D&D licensed developers in favor of adding moar Akshun.

Shortly after this event, Wizards of the Coast – an upstart competitor to TSR which managed to dominate the tabletop gaming scene in the mid-'90s through the strength of the gambling mechanics inherent in the new Trading Card Game concept exemplified by their flagship product, "Magic: The Gathering" – ended up buying TSR outright. Instead of crushing Dungeons & Dragons out of existence just because they could, thus eliminating a significant competitor to "Magic," Wizards of the Coast stayed the course, pruning the dead wood out of the D&D family tree, while pumping development resources into a new edition of the game that would prove to have incredible longevity thanks to its detailed, sane rules and open source licensing.

Unfortunately, things weren't as rosy in the realm of D&D videogames. Interplay collapsed under its own weight, divesting its development teams and IPs like so many rats fleeing a sinking ship. For a time, control of the D&D videogame license fell back to Stormfront Studios, a small-time development team that had done some dev work on D&D title "Stronghold" for SSI, but suddenly found itself (mostly) in charge. Under the publishing auspices of the dreaded Ubisoft, Stormfront created a would-be follow-up to the Golden Age of 'Baldur's Gate' and 'Icewind Dale' titles, but in their incompetence managed to create a bland product that suffered from cataclysmic technical issues (such as uninstalling Windows when attempting to uninstall the game). Ubisoft didn't stick with the license beyond that game, as Atari (delenda est) was tapped to take the lead, coercing Stormfront to drop all pretenses of creating CRPGs in favor of a D&D-themed Beat 'em Up. Atari then proceeded to whore out the D&D license to all manner of hack development studios, primarily producing MMO, "Dungeons & Dragons: Online" and its various expansions, as well as a handful of awful, unmemorable dreck that is best forgotten.

After Atari went down in flames, Wizards of the Coast gave the D&D license to an untested developer of licensed swill called n-Space, which produced the fun-but-ill-received "Sword Coast Legends," which ultimately lead to that company's downfall. With the death of n-Space and no other D&D-based games on the horizon, I wondered who had received the blessing of the D&D videogame license from Wizards of the Coast. The only information I could find at the time was a bit of self-promotion from an unknown quantity calling itself Darklight Interactive. Darklight turned out to be a one-man team of professional liars, as he most certainly did NOT gain the exclusive right to develop and publish D&D-based videogames, but instead used a judicious interpretation of the then-upcoming-and-still-relatively-vague Dungeon Masters' Guild, which allows people to create and sell official content for the D&D 5th Edition tabletop game in a digital (read: PDF) format, to make it sound that way.

After two years of silence, the idle D&D license popped-up again in 2017, with a couple of mobile-inspired non-RPGs, "Lords of Waterdeep" and "Tales from Candlekeep: Tomb of Annihilation" by Playdek and BCOM, respectively. Neither delivered that D&D fans wanted in a videogame, a failing that had killed "Sword Coast Legends" and n-Space. Even worse, these two games by two different developers coming out in the same year showed that Wizards of the Coast obviously had no idea what it was doing with one of its two most valuable assets.

Fortunately, just before E3 2019, we finally got some good news about the fate of said valuable asset. It turns out that Larian Studios, the Belgium-based developer behind the 8th Generation's best game, had approached Wizards of the Coast about creating a new official D&D CRPG after the release of said best game, "Divinity: Original Sin," but, being a huge corporate cog in an even huger corporate machine (Hasbro), Wizards of the Coast balked. Larian went on to make "Divinity: Original Sin 2," but mid-development, Wizards of the Coast finally kicked the rust off its ancient and ill-used mechanisms and approached Larian with the opportunity to create "Baldur's Gate 3."

While it is fantastic news that Larian, an immaculately-proven RPG developer, is getting an official blessing from Wizards of the Coast to create this one game, I'm still not 100% at ease. With Wizards of the Coast's proven track record for whoring out the D&D license to multiple (undeserving) developers at the same time, it's still possible we'll see lots of other crappy, no-account-yet-still-official D&D titles popping-up erratically on mobile or Steam. However, I do have complete faith in Larian to revitalize the dire state of the D&D-based CRPG with "Baldur's Gate 3." Larian is a proven RPG developer with incredible talent, whilst n-Space was a bunch of hacks primarily devoted to created licensed tie-ins for the Olsen Twins, 'Winx Club,' and 'Hannah Montana.' If Larian's "Baldur's Gate 3" is anything like the two 'Divinity: Original Sin' titles, it should cement their development capabilities in the minds of the gaming public, but more importantly, in the minds of Hasbro's/Wizards' executive leadership, leading to – hopefully – the first long-term and healthy relationship between the D&D license and a videogame developer in history.
Share: