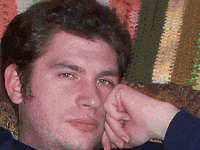 By Nelson Schneider - 03/21/21 at 04:04 PM CT
This week, Sony revealed their new generation of PlayStation VR equipment for the PlayStation 5. The most impressive piece of the reveal was the new generation of motion controllers that go along with the new VR headset. These controllers are clearly modeled upon the Oculus Touch VR controllers that have been available for PC for a while now, but Sony confirmed that there are no external tracking devices required, and that these new motion controllers are tracked by the VR helmet itself, similar to how Microsoft's Mixed Reality Hololens works.

While it is good news that someone other than our brilliant and visionary Lord GabeN is still thinking about VR in the gaming space, I'm significantly disappointed that Sony's new motion controllers aren't VR agnostic like their old PlayStation Move controllers were. The only non-VR motion controller systems on the market that are anywhere near viable are the aging (and discontinued) Razer Hydra and the aging (and discontinued) Wiimote & Nunchuck. If Sony's new VR controllers actually worked outside of VR, I'd finally have a reason to give Sony some money again. Alas!
Share: