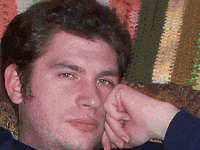 By Nelson Schneider - 02/14/21 at 03:26 PM CT
Valve, the parent company of the PC digital distribution service Steam, is still a privately-owned corporation, beholden not to the demands of shareholders, but to the whims of its visionary Big Boss, Gabe Newell, colloquially known to Steam fans as 'Lord GabeN.' Back when Steam launched in 2003, PC gaming was on its last legs, utterly unable to compete with consoles like the PlayStation 2 and Gamecube, with a number of PC-centric Western developers jumping on-board Microsoft's PC-like Xbox for their biggest projects of the time.

But Valve ultimately proved that PC gaming wasn't, in fact, dead, but suffering from numerous logistics issues, which Steam went a long way toward solving. While it got off to a bit of a slow start, before it was a decade old, "Steam" had become as synonymous with "PC gaming" as "Nintendo" had been synonymous with "console gaming" throughout the 1980s.

Steam, however, wasn't GabeN's only bright idea, and Valve has continued to promote and work on revolutionary gaming concepts… that ultimately don't pan out in the market. Valve was, after all, a huge proponent of the amazing (but now discontinued) Razer Hydra motion controller. Valve was instrumental in the idea of having a gaming-first PC operating system in SteamOS, and console-analog form-factor PCs in Steam Machines. Valve's Steam Controller broke the mold with its unorthodox trackpad technology, and, combined with the SteamInput API, went the last step in solving the afore-mentioned logistical problems that still lingered in PC gaming. Furthermore, Valve has been at the bleeding edge of Virtual Reality, first promoting the HTC Vive VR ecosystem, then going their own way with the top-of-the-line Valve Index headset, and finally releasing "Half-Life 3" (under the title "Half-Life: Alyx") as a VR exclusive 'system seller.'

Most recently, GabeN has spoken on the topic of brain-machine interfaces and how they will revolutionize gaming even beyond what current VR is trying to do. First broaching the subjectt in a 2020 interview, Newell returned to offer a few more details to kick-off 2021. Valve is collaborating with two other companies, OpenBCI and Tobii, to produce a Gen 1 brain-computer interface that will work with VR, dubbed 'Galea.'

While details are sparse at the moment, GabeN's enthusiastic gushing over the technology does have me intrigued. After all, who wouldn't want a fully-immersive game experience partially powered by the player's own imagination?

Oh, I know who: MOST PEOPLE!

The problem with all of Valve's and GabeN's visionary ideas for the future of gaming is that most gamers simply aren't ready to move away from the tried-and-true. The motion controls offered by the Razer Hydra were FAR superior to anything offered by a mouse or joystick, but the tech simply proved unpopular – probably poisoned by its similarity to the Wii and its 'too-casual-to-live' 'waggle' games. The Steam Controller has been discontinued as well, with only vague hints from patent mining to indicate that a Rev. 2 is in production. Steam Machines flopped in the market, because PC gamers have a stupidly visceral hate reaction toward anything 'prebuilt,' while SteamOS is still chugging along, mostly providing improved Windows emulation to all Linux distributions via its Proton compatibility layer rather than becoming a version of Linux that isn't a terrifying mass of convolution for gamers without neckbeards.

Not even VR has taken off, in spite of the glut of popular futurist fiction involving either full-immersion VR ("Ready Player One") or highly complex Mixed-Reality (Star Trek's holodecks). Sony hasn't made any noise about a new PlayStation VR headset for the PlayStation 5. Microsoft, the founder of Mixed Reality with Hololens, doesn't seem interested in pushing anything beyond the basics after the unfriendly reception of the Kinect initially being a forced peripheral for all XBONEs at launch.

Indeed, most gamers seem completely happy with the idea of sitting in their rut and playing the same old games, only with slightly better frame rates or resolutions (never both at the same time). They enjoy their rut in spite of the fact many of the most popular games they play are just begging to be unshackled and presented in a new, more immersive way. If a game is presented from a first-person view, it's just inches away from a true VR experience, if only the audience would realize that and embrace new technology.

But, alas, they are not. The short-sighted masses enjoy their rut, and the profit-mongering corporate overlords in the Free Market thus have no reason to 'waste' development resources adding features that the vast majority of the audience will never use. Thus, we are left to hang our hopes for a more immersive future of gaming upon the handful of visionaries who are willing and able to lay the foundations for these technologies, so when the masses (or their corporate dictators) finally decide they're ready, the hard work will already be done.
Share: