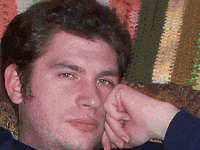 By Nelson Schneider - 01/12/20 at 02:33 PM CT
When the newest entries in the 'Pokemon' franchise of beginner/casual RPGs were released in November 2019, there was a major fan uproar. In a decision that could only be described as "questionable," perpetual 'Pokemon' developer, GameFreak, released "Pokemon Sword Version" and "Pokemon Shield Version" with a gutted National Pokedex, leaving hundreds of pocket monsters on the cutting room floor and making the series' tag line, "Gotta Catch 'Em All!" into an impossibility. Long-time 'Pokemon' fans were incredibly upset, with numerous pro/con arguments made on both sides of the decision, while GameFreak itself stood by its decision to release a 'Pokemon' game missing most of the actual pokemon.

This past week, we have learned why GameFreak was so proud of itself for releasing an unfinished, incomplete 'Pokemon' experience as the franchise's debut in the 9th Generation and on a not-explicitly-handheld platform. Sometime in Summer 2020, "Pokemon Sword/Shield Versions" will be getting a paid Expansion Pass, which includes 200 of the missing pokemon as well as 'new adventures,' which used to be included in the 'core' 'Pokemon' experience via a rich amount of post-game content.

Ever since Nintendo started introducing scummy "AAA" publisher practices into its ecosystem during the WiiU's (short) lifespan, Nintendo fanboys have been dedicated to the insane idea that, somehow, Nintendo's take on various customer-hostile practices are an example of those same practices "done right." Nintendo Network Online is, according to fanboys, "Subscription Gaming Done Right." The "Legend of Zelda: Break of the Weapons" Season Pass and the "Mario Kart 8" Season Pass are, according to fanboys, "Season Passes Done Right." Even the gachapon system in "Fire Emblem Heroes" on mobile has been hailed as "Loot Boxes Done Right." These statements have been made in complete, oblivious defiance to the objective, undeniable FACT that there is nothing appreciably different about Nintendo's handling of these things and other "AAA" megacorps' handling of these things… except that Nintendo's may be a bit more ham-fisted due to lack of experience. Mysteriously, though, there are very few of these same Nintendo fanboys willing to defend the "Pokemon Sword/Shield Version" Expansion Pass as anything "Done Right."

Of course, it only stands to reason. 'Pokemon' games have always been fairly hostile toward customers, with two (frequently three) barely-perceptibly-different versions offering a handful of different pokemon to encourage trading with friends (but, more often than not, encouraged pokemaniacs to buy two Nintendo handhelds and both versions of the games in order to trade with themselves). However, with this caveat came a wide variety of perks. 'Pokemon' games were fairly cheap, as handheld titles, compared to console RPGs from the same contemporary time period, often by 30% or more. Starting with "Pokemon Gold/Silver Version," the games managed to include the MMO-inspired concept of 'dailies,' encouraging players to hop into their own 'Pokemon' world everyday – and the games managed this without an Internet connection! Also starting with "Pokemon Gold/Silver Version," the games have always provided a robust amount of post-game content, allowing players to revisit locations from previous games in the series after completing the main story (even though the 'main story' in each subsequent entry was largely identical to every previous one). Yet every single one of these positive features has been ripped-out of "Pokemon Sword/Shield Version" in favor of selling them as add-ons.

"Pokemon Sword/Shield" was already the most expensive 'core' 'Pokemon' title to date, by virtue of its ridiculous $60 price tag. Adding the $30 Expansion Pass brings that total up to $90, just to reach something resembling parity with a $30 Game Boy Color release from the turn of the millennium. And there are already rumblings that the 2020 Expansion Pass won't be the only one, but that GameFreak and Nintendo will continue to push paid updates to "Pokemon Sword/Shield Version" until the game is actually complete. Of course, with Nintendo's track record on Season/Expansion Passes, there is no way there will ever be a "Pokemon Sword/Shield Complete Version" available to buy off store shelves, even as the company and its fanbase continue to cling to traditional physical media.

Upon learning about this treatment of the 'Pokemon' franchise, hot on the heels of GameFreak's and Nintendo's dalliances with pseudo-sequels on the DS/3DS in the form of "Pokemon Black/White 2" landing shortly after the release of "Pokemon Black/White" and "Pokemon Ultra Sun/Ultra Moon" landing shortly after the release of "Pokemon Sun/Moon," I suddenly feel completely disenchanted with the entire IP. I started skipping 'Pokemon' releases because each and every game felt the same and because I was sick of playing them on the awful form-factor that was the DS after finally "Catching 'Em All" in "Pokemon Diamond Version." I was willing to give the series another chance because the Switch promised to do away with all of that handheld ickiness and usher in a new era of 'Pokemon'… yet instead, all it did was usher in a new era of corporate greed. Unfortunately, I received a (used) copy of "Pokemon Sword Version" as a Yule gift in 2019, so I feel obliged to play through it at some point (though the Paleo-Switch experiment is still ongoing, and thus far successful), otherwise I'd be willing to simply cut loose and say I'm 'done' with 'Pokemon.' Hell, maybe I should just be 'done' with Nintendo too.
Share: