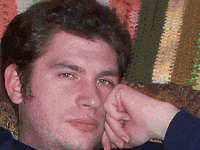 By Nelson Schneider - 12/17/17 at 04:51 PM CT
I just learned that I will be receiving a Nintendo Switch for Yule this year. This is a marked difference to the last four years, since starting way back in 2013 I have received 'nuttin' for Christmas' except a handful of Steam gifts from my friends and colleagues here on MeltedJoystick.

I'm still kind of lukewarm on the Switch in general though. It still doesn't have very many games* (*exclusives that I want to play; though that looks to be changing drastically in 2018/19, as I have 11 Switch games on my Wish List at present), plus there's the dangling Other Shoe/Sword of Damocles of the Nintendo Network subscription that was supposed to kick in this Fall, but has apparently been delayed until next year. I flat-out refuse to pay for Nintendo Network services, and am generally disappointed in Nintendo's willingness to adopt all of the worst memes from Sony's and Microsoft's 7th/8th Generation efforts while staunchly refusing to adopt anything good, like openness, price drops, etc. I've been hard pressed to come up with a reason to connect my Yule Switch to the Internet AT ALL.

And then it struck me:

I don't have to buy into Nintendo's ham-fisted efforts at conforming to abominable modern console norms.

Unless the company has totally fallen apart with regard to quality control and delivering finished products, there's no reason that I shouldn't be able to treat the Switch like a traditional Nintendo console, like the SNES or Wii, which didn't require persistent Internet connectivity or massive firmware updates, and which had games that were complete and didn't require players to re-download the entirety of the game code as patches. Hence I have come up with what I am calling the Paleo-Switch Experiment. Once the magic of Yule arrives and I unwrap my shiny, new Nintendo toy (and whatever used game card might come with it), I will connect it to my TV… and that's it! No Internet. No updates. No patches. No subscriptions. No extra SD card. NO BULLSHIT.

The object of this experiment will be to see if the Switch is actually capable of delivering a traditional console gaming experience (we already know the PS4 and XBONE are certainly NOT). I will only feed the Switch a diet of physical game cards containing exclusive* titles (*exceptions will be made for multi-platform console titles that are NOT available on PC). I will not purchase a single Season/Expansion Pass (no big loss, as the "Mario Kart 8" Season Pass left me cold and the "Breath of the Wild" Season Pass sounds absolutely awful now that we know exactly what's in it). The Switch will be used exclusively for single-player games and games with local multi-player modes.

No proper scientific experiment would be worth a hill of beans without a Control. Therefore, I will compare the Switch (as I have every other Nintendo device produced since 1992) to the Super Nintendo. Will the Switch 'just work' out of the box like the SNES did? Will Switch games be playable sans patches like the SNES' games were? Will there be a nice mix of excellent first-party and third-party exclusives available on the Switch like there were on the SNES? These are all very important measurement parameters that will ultimately decide whether the Switch is good and/or worth owning, and, as a secondary metric, whether or not the Switch's physical media is worth the powder to blow it up.

This entire experiment could fail spectacularly, forcing me, at some point, to connect the Switch to the Internet for a mandatory fix. For now, that's all up in the air, but stay tuned, dear MeltedJoystick readers, and expect a follow-up report sometime in 2018.
Share: