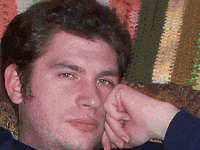 By Nelson Schneider - 04/14/19 at 04:32 PM CT
With the Epic Games Store's recent endeavors to curry favoritism amongst publishers and lock-down exclusive distribution of a handful of big titles for limited time windows via the use of monetary incentives paid to said publishers (colloquially known as "money-hatting," but traditionally known as "bribery"), the pro-Epic corporate shills and garden variety Internet Trolls have been out in full-force, declaring the DOOM of Valve Softworks' Steam store. According to these self-styled prophets, the pro-corporation moves made by the Epic Store – beginning with their founding features of taking a smaller cut of sales made through their store than Steam does and the waiving of the Unreal Engine licensing fee on games built using Epic's own Unreal Engine (i.e., about half of all modern games); then culminating in the money-hatting of "Metro: Exodus," "The Outer Worlds," "Journey," and "Borderlands 3" – has lead the upstart game retailer to 'great success.'

As far as my knowledge of words goes, 'great success' – in spite of sounding like something an orange imbecile might spout to the press to distract from the fact that his White House and, indeed, his entire government is a slow-motion trainwreck – comes to businesses who make a lot of money and garner a lot of good will from their customers. With that common-sense definition of 'great success' in mind, I'm not really seeing how it applies to the current situation at Epic Games. While they do have a roadmap for making their store better, right now, it kinda sucks, in a bare-bones, unfinished sort of way. The explosive negative reactions by gamers to the announcements of Epic's timed exclusive deals also points to the fact that they have not, actually, garnered much customer good will (of course, creating a store that takes a smaller cut of profits while providing worse pricing and fewer features for the end user is clearly targeting the good will of corporate partners, not customers). Finally, there's the money situation. We won't know how well Epic's Store is doing until we get to see some financials, but it seems to me that paying a large upfront incentive/bribe to lock-down an exclusive for 6 months to 1 year, then taking less of the profit made by sales of said exclusive is not the best way to make a lot of money. But then, the videogame industry has had problems understanding simple accounting concepts like balancing inputs with revenue for quite a few years now.

But what about Steam? What if, in a worst-case scenario for PC gamers everywhere, and a best-case scenario for the greedy publishers of the "AAA" games industry and their new toady, Epic, Steam suddenly faces a massive downturn in revenue, becomes unprofitable, and Valve is forced to shut it down? WHAT HAPPENS TO ALL OUR GAMES?!

Disregarding the urban legend that Valve will disable Steamworks DRM as the last employee leaves the office and turns out the lights for the final time, the first thing you'll want to do is avoid panicking.

If you've been following my advice, you would have only spent small amounts of money on each of your digital game purchases, and you would have used the free-and-open nature of the PC platform to make backups of your favorite games (or games you really don't want to lose, ever) to Blu-Ray, solid-state, or magnetic hard disk media. You may not be able to redownload them again, and you may not be able to access games you didn't take care to archive, but your data is still there, and as long as the Steam client functions in offline mode, you'll be okay for the short-term.

Before the passing of a week after the death of Steam, I anticipate the distribution of a simple hack by the huge community of friendly neighborhood hackers, modders, and archivists collectively referred to as "Filthy Pirates" by the "AAA" games industry. This hack would circumvent the Steam client's DRM checks, most likely by redirecting these API calls from Steam's (now nonexistent) servers to a small service installed on the user's own PC (or perhaps, even more simply, to a pirate-controlled server on the Internet), which just gives the Steam client a blanket thumbs-up when asked if a given user has the rights to play a given Steam game.

Over the course of the following months, these hard-working, highly-skilled enthusiasts would continue to poke and prod at the last extant version of Steam, eventually reverse-engineering enough of the black-box features that they would be able to incorporate a defanged version of Steamworks DRM into a free open-source fork of Steam, perhaps even going so far as to replace the defunct Steam Community functionality with their own community of forums. Meanwhile, non-technical enthusiasts would endeavor to gather-together as comprehensive a collection of game data archives as possible, sharing these files with each other via private communities, torrents, or just bald-faced websites whose sole existence is for the sharing of Steam games. After all, it's not like Valve will be sending any cease and desist letters…

In the full blossoming of time, this hypothetical Open Steam client would become as feature-rich and easy-to-use as the Libretro project's Retroarch is for console emulation today. In order to ward-off copyright laywers and other totalitarian parasites, the community would be forced, as Libretro is, to host only their forked client, while other enthusiast sites or blameless public archives host the actual game data. The end result of the collapse of Steam would be resurgent PC gaming piracy on levels not seen since before Valve created and polished Steam to the point where becoming a legitimate customer was a better, more convenient experience than piracy.

Commerce, like all human interactivity, is a social contract. Primates, including humans, have an ingrained, instinctive sense of 'fairness' and altruism. When the social contract swings too heavily in favor of one party, the other party will do its best to swing it back, frequently overshooting the mark and 'punishing' the offending party. This is the way revolutions start.

How will Epic Games fare in all this? In my speculative timeline above, it's pretty easy to draw parallels to one of the most enduring myths (and I use that term academically) of Western civilization: Steam is the messiah. When it came onto the scene, it declared an end to greed, an end to piracy, and created a truly neutral, level playing field for both game makers and game players. Then Epic Games, adhering to the Old Laws of Capitalism, killed it. Steam was dead, but its followers persisted, putting great faith in its tenants, and ultimately resurrecting it via their own works in a new form that transcends commerce, while simultaneously warping Steam's original intent into something strange and unfamiliar. Epic is the Judas (no small coincidence that this character's name literally just means 'Jew') of our tale, who will be persecuted and shunned for 1,000 years (well, maybe not quite that long), before ultimately finding a small niche where its money-grubbing ways are tolerated, if not embraced.
Share: