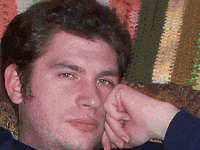 By Nelson Schneider - 02/04/18 at 03:09 PM CT
The folks at the Extra Credits Youtube channel are at it again. They've already established that they know jack-squat about RPGs or difficult games, but now they're beating the establishment drum that new retail games shouldn't cost $60 anymore: They should cost MORE.




According to Extra Credits, "supplementary income systems" – that is, game publishers trying to milk more dollars out of their customers post-purchase – are just a thing we're going to have to live with. Developers have to eat, after all, and bla bla bla, platitude platitude.

The fact that big corporate "AAA" game publishers are constantly looking for new revenue streams has nothing, in fact, to do with the so-called "fact" that games are "too expensive" to make, and everything to do with the fact that the "AAA" publishers we're talking about are Western, and primarily American, and are thus trapped within the growth-obsessed, bubble-based flavor of Capitalism that has been the driving force behind both Western progress and incredible suffering for hundreds of years.

What was the straw that broke the camel's back and sparked the American Revolution? Taxes and tea prices. What was the driving force behind the Civil War? Plantation owners didn't want to give up their free labor force and replace it with a system by which they would have to pay indentured servants a pitiful wage for the same work. What fueled the industrial revolution? The promise of more profit for less investment. What about the outsourcing movement of the '90s and '00s? I think you can pick up the pattern.

Any student of history can look at Western civilization and see a perpetual cycle of progress tied hand-in-hand to systematic exploitation because the wealthy aren't content to be wealthy: they want to be MORE wealthy. The gigantic corporate heads of the three-fold hellhound of the "AAA" games industry are no different from Roman patricians or powdered-wigged aristocrats. They already have most of the money to be obtained from making videogames, but they want ALL of it, and once they have all of it, they will want to find a way to make more money appear out of thin air because of the misguided idea that lack of growth = stagnation and stagnation = death.

Another Youtube gaming pundit, one Tarmack, who produces the "Feature Creep" video series, has a much more realistic analysis of what's going on in the "AAA" games industry, which paints a picture of profitable publishers adding "supplementary income systems" not because they are necessary to stave off bankruptcy or mitigate loss, but to push profit margins ever wider in order to placate growth-hungry shareholders and corporate bean counters.




We have a vibrant Indie games cottage industry that produces quality titles that sell for far less than $60. We have a vibrant digital distribution ecosystem that sees regular deep discounts driving expected prices ever lower, while the people who make and sell these games see an incredible long tail of sales that extends well beyond a myopic launch window. Yet the biggest and most profit-flush actors in the industry continually seek new ways to exploit money out of their audience simply because they can. With loot boxes and microtransactions coming under increasing fire and receiving near universal backlash in the tail end of 2017, it's possible to become overconfident in our ability as gamers to push back against our overlords and get what we want, but that is sadly an illusion.




A leaked document obtained by yet another Youtube gaming pundit, SidAlpha, reveals that the "AAA" games industry isn't going to take the failure of loot boxes and pseudo-gambling in retail games lying down and are already hard at work integrating machine learning and AI systems into a systematic layer of psychological manipulation that aims to warp our minds so much that we suddenly find ourselves wanting to give them more of our money.

Sadly, it seems that the problem of overweening monetization will never go away. Gaming has become too big and appeals to too many people who simply don't care and refuse to think about the consequences of their actions. The hoi polloi don't understand that by paying for a gacha spin or bending over for a paywall – no matter how small and insignificant it may seem – is ultimately subjugating all of us to the same miserable fate in perpetuity. Corporations may think they're "people," but they're far more like base animals whose learned behaviors belie any ethical limitations that might be placed upon an actual person. "AAA" publishers are behaving the way they are because they can and because we the gamers haven't punished them for their overreach.
Share: