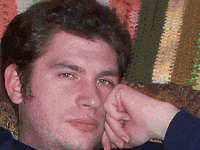 By Nelson Schneider - 09/21/14 at 01:15 PM CT
Editor's Note: This article originally ran on the now-defunct Ology.com back in 2011.

Recently, Sony has made the move of putting PlayStation 2 games up for download on the PlayStation Network Store. Anyone who hasn't been anticipating this move since Sony removed PlayStation 2 compatibility from the PlayStation 3 needs to be slapped: This is how the software distribution world now operates. Instead of re-introducing full PlayStation 2 compatibility, this piecemeal compatibility with specific digital releases allows Sony to re-sell us games that we already own.

It used to be that re-releases of old games came with upgrades (and that is still the case, to an extent, with Sony's 'HD Remaster' series). When Nintendo released "Super Mario All-Stars" on the SNES, not only did we get 3 NES games and 1 unreleased NES game on one cartridge, we got graphical updates that really made these old titles look sharp. When Nintendo re-released these games AGAIN, "Super Mario Bros. 2 (USA)," "Super Mario Bros. 3," and "Super Mario World" on the Gameboy Advance received gameplay tweaks, like redesigned stages, all-new stages, and unique physics for Luigi. While it still burned a little to pay retail price again for games we already owned, those upgrades weren't available anywhere else.

This generation of consoles has introduced the idea of the digital re-release. Nintendo made the first move with their Virtual Console and Sony followed suit with PlayStation Classics. Instead of providing upgraded experiences, digital re-releases provide exactly the same experience as the original release (warts and all). When the Wii was still in the pre-release-hype phase, rumors flew that the Virtual Console was to be a free service, providing access to Nintendo's entire back-catalog of NES, SNES, and N64 games. This sounded like an incredible idea, and droves of gamers simultaneously unplugged their ancient Nintendo hardware and stowed it away in the dark recesses of attics or crawlspaces. Why keep ancient hardware around, taking up space and collecting mountains of dust, when Nintendo was suddenly going to allow access to all of these games from one small, white box?

"Hold on a minute, there, Son!" said Nintendo, dragging its bulk from beneath the bridge to the retro-gaming Promised Land. "You think we're just giving this away?" As it turned out, Nintendo wanted money for their old games.

"So, it's going to be like iTunes, and we pay a marginal price for a DRM-free copy of an old game?" gamers asked earnestly.

No. That was not the case. Instead, Nintendo wanted $5 per 8-bit title, $8 per 16-bit title, and $10 per 64-bit title (more for titles that had not previously been released in a given region). And these weren't DRM-free ROMs: Each was locked to the Wii that downloaded it. Even worse, thanks to the convoluted system of patents, copyrights, and licenses that govern all modern media, Nintendo couldn't even offer ALL of the games that appeared on their old consoles.

Then Sony came sauntering along and started offering a limited number of PS1 titles for $5 and now PS2 titles for $10. Plus, Sony is so nice they'll let you activate your account to play your old games on up to 5 different PS3 consoles. Isn't that generous?

No, it's not generous. Both Nintendo and Sony are guilty of blocking access to gaming's early culture while also skimming huge profits off of old software that hasn't had its expenses on the books in years, frequently decades. I have already discussed the fact that game publishers hate the second-hand game market, and the move to digital re-releases of classic games is a bald-faced move to strengthen their position. While it currently is extremely easy to find used physical copies of NES through PS2 games for less than (or equal to) their Virtual Console or Classics price, that won't always be the case, as the physical media will eventually break down.

However, physical copies of games, especially for disc-based consoles, come with perks that are unmatched by their digital counterparts: the ability to sell them, the ability to lend them, and the ability to play them on any platform capable of running them. Platform mobility has become a non-issue thanks to the plethora of free utilities and emulators created by dedicated gaming fans, hackers, and self-described archivists. Yet these same fans and archivists are labeled 'pirates' by Big Media.

Pirates: The immoral men-of-the-sea, who robbed, pillaged, and took hostages for ransom. These were unscrupulous men who only looked out for their own profits and so positioned themselves in major shipping routes to ensure that no traffic got through without giving-up a tidy sum of booty. Who best fits this description? Is it the hobbyist hackers who make it possible to experience the full breadth of gaming's history for free, or is it game publishers who produce a trickle of high-demand classic games while charging exorbitant prices and imposing tight restrictions?

Game publishers need only look at the example set by the music industry to see where their current antics will lead them. Until Apple used the power granted to it by its near monopoly on portable MP3 players to bend the music industry over its knee, nobody was buying digital music. It was overpriced, it was locked-down, and the industry expected consumers to buy multiple copies of the same piece of media in order to use it on different devices. Instead, ripping physical media and downloading from fan-run digital archives like Napster ruled the day.

So, how should game companies go about monetizing their back catalogs in a way that will ensure their profits while actually providing value to consumers? First, publishers need to realize that videogames are software, and software has an effective shelf-life of about 5 years before it hits the bargain bin. Software older than 5 years (or whose original platform is no longer supported) should be made available in a DRM-free format for a nominal, impulse-buy-range fee. Second, instead of making the lion's share of their profits off of the old games themselves, game companies should use their intimate familiarity with their old hardware to create perfect software emulators that outperform the fan-made emulators in fidelity and features, then sell each of these emulators for about half the price of a modern game.

While it's true that some old games are rare, and some of these rare, old games are so good that they would still be worth a decent amount of money to play, digital copies aren't original copies. Yes, the original Mona Lisa is worth a lot of money, but prints of it (that come on real, physical paper and use genuine ink) cost as little as a penny. There is no rational reason for a print of the Mona Lisa to be worth more than a print of a LOLcat.

I'd like to see a revised price structure for unenhanced digital re-releases that looks something like this:

Pre 8-bit: Free (seriously, this is like charging for a digital photo of a cave painting)
8-bit: 50¢
16-bit: $1
32-64-bit: $2
Previous-Gen: $5

Until the game publishers adopt this policy of no DRM and rock-bottom prices, they will continue to flail around in their treasure-bloated galleys while the lighter ships of consumers dart past them. ROMs have been around for far too long and fan-made emulators have provided feature rich experiences on pretty much any gadget with a microprocessor. That ship has sailed, and the industry pirates now must decide whether to fire all cannons and send it (and their potential profits) to Davey Jones' locker or whether they want to reform themselves and become privateers who champion retro gaming and the preservation of the past.
Share: