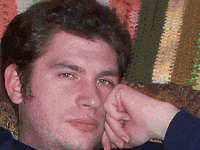 By Nelson Schneider - 12/02/18 at 03:01 PM CT
Welcome back to another installment of the MeltedJoystick Review Round-Up. Here's what our staff has reviewed since last time:

Nelson's Reviews:
I pulled a Chris this Fall, and played several longer games, thus cutting my review output somewhat. I also did quite a few uncharacteristic things this Fall, such as buying a digital PC game at launch (I still got a discount, though) and replaying a couple of old games from the past that I had already played to completion in the past. Playing solo, I managed to get my 'Dragon Quest' fix, which should last me for quite some time, whereas playing cooperatively, the Crew experienced some truly abysmal garbage.

"Arcanum: Of Steamworks and Magick Obscura" – 3/5
"AereA" – 1/5
"Dragon Quest 11" – 4.5/5
"Zero-K" – 2/5
"Unravel" – 3.5/5
"Drakkhen" – 3.5/5
"Call of Juarez: Bound in Blood" – 3/5
"Dragon Quest Builders" – 4/5
"Odallus: The Dark Call" – 4/5
"Tomba!" – 5/5


Chris' Reviews:
In a shocking twist, Chris' review output was really good and respectable for Fall. Now that he's stopped chasing the Battle Royale fad, his streaming channel has actually encouraged him to play more games on a regular schedule. And guess what?! Playing games more means you finish games more! WHO KNEW!?

"Divinity: Original Sin" – 4.5/5
"AereA" – 1/5
"Hammerwatch" – 3/5
"The Witcher 3: Expansion Pass" – 4.5/5
"Tales from the Borderlands" – 4/5
"Zero-K" – 2/5
"Prey" – 3/5
"Layers of Fear" – 3.5/5
"Dead Rising 3" – 4/5


Nick's Review:

HOLY SHTAKO! Nick actually reviewed something… But only because he had to review something to get the maximum number of badge points during the Steam Awards nomination window during Thanksgiving week. I gently (read: forcefully) demanded that he copypasta his review onto his own damned site, and he actually listened for once.

"Dungeon Defenders 2: Protean Shift" – 3.5/5


Featured User Review:
Dbarry_22 is back in the spotlight again this month. He's been hitting his Switch pretty hard, but ultimately, his review of "Mega Man 11" prevailed as the best user-submitted review for Fall. Congrats, once again.
Share: