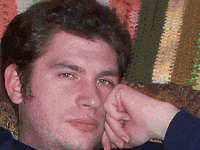 By Nelson Schneider - 09/01/18 at 07:11 PM CT
Welcome back to another installment of the MeltedJoystick Review Round-Up. Here's what our staff has reviewed since last time:

Nelson's Reviews:
I wasn't as productive as usual this Summer, largely because I spent the bulk of July and August enjoying (!) the "Dungeon Defenders II – Protean Shift" patch, endeavoring to get as much pleasure out of the game as possible before Trendy Trendies it up again in a different patch. Aside from that, the MJ Crew managed to touch upon a lot of really terrible coop games, and I got to play a great RPG, a good FPS compilation, and a handful of ecchi games about boobs.

"The Yawhg" – 3.5/5
"Dungeon Defenders II – Protean Shift" – 4/5
"Spelunky" – 0.5/5
"Hard Reset Redux" – 2.5/5
"Girls and Dungeons" – 4/5
"Time Tenshi 2" – 3.5/5
"Time Tenshi" – 2.5/5
"We Are the Dwarves" – 1/5
"Shadow Warrior (2013)" – 3.5/5
"Torment: Tides of Numenera" – 4.5/5
"Hammerwatch" – 1.5/5
"Metro Redux" – 4/5


Chris' Reviews:
What a surprise! Chris didn't finish or review ANY single-player games all Summer. He submitted timely reviews for most of our coop experiences (I didn't submit a "Sword Coast Legends" review since I already reviewed it a few years ago as a solo experience) – though his "Hammerwatch" review is conspicuously missing – but he's still in the middle of re-playing "The Witcher 3" on PC (with the Expansion Pass content) in between stupid, mindless, time-wasting, fame-whoring sessions of "Fortnite" Twitch streaming. Shameful!

"The Yawhg" – 4/5
"Sword Coast Legends" – 3.5/5
"Spelunky" – 2.5/5
"We Are the Dwarves" – 1/5


Featured User Review:
They say, 'Brevity is the soul of wit.' One of MJ's newer users, Megadrive, has been quite active lately, frequently submitting neglected retro games for addition to the database. Megadrive has also written a number of super-short reviews for said retro games. Normally, I don't find much inherent value in a review that is only two sentences long, but in Megadrive's review of "Front Mission: Gun Hazard," I feel like I got a pretty good picture of the game in those few words. It's also nice to see someone else reviewing retro fanslations! So congrats, Megadrive! Keep participating, and maybe work on bumping up your reviews to include multiple paragraphs.
Share: