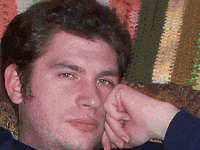 By Nelson Schneider - 06/03/18 at 02:24 PM CT
Welcome back to another installment of the MeltedJoystick Review Round-Up. Here's what our staff has reviewed since last time:

Nelson's Reviews:
I had a pretty good Spring as far as volume goes… but not so good with regard to quality. The MJ Crew managed to wrap up 2 coop games we've been working on for a while (one of which I loved, the other of which… not so much), while I was repeatedly disappointed by both fanslations and backlog scrapings.

"Dragon Quest Monsters: Caravan Heart" – 3/5
"Diluvion" – 3/5
"Seiken Densetsu 3" – 2.5/5
"Titanfall 2" – 2.5/5
"Treasure Hunter G" – 3.5/5
"The Legend of Zelda: Breath of the Wild" – 4/5
"Shadow Warrior 2" – 4.5/5
"Treasure of the Rudras" – 2/5
"Oceanhorn: Monster of Uncharted Seas" – 2.5/5
"The Bard's Tale (2004)" – 3/5


Chris' Reviews:
Chris finally (grudgingly) submitted a review for "No Man's Sky," even though he insists he'll go back to it eventually (he won't). Other than that, he only reviewed our MJ Crew coop titles. Weaksauce, Chris!

"Seiken Densetsu 3" – 2.5/5
"No Man's Sky" – 3.5/5
"Shadow Warrior 2" – 3.5/5


Featured User Review:
Frequent appearer-in-this-space, dbarry_22, is back with a post-mortem of "Super Mario Galaxy 2," one of the many incredibly well-done games on the Wii – the amazing 7th Gen Champion that is being slandered left and right by horse-changing fanboys in restrospect. Great games are timeless, and it doesn't matter if you play something like "Galaxy 2" at launch or 8 years after the fact. Likewise, terrible games are always terrible, whether or not those blinded by 'teh shiny' can bring themselves to admit it.
Share: