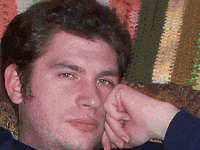 By Nelson Schneider - 03/04/18 at 02:29 PM CT
Welcome back to another installment of the MeltedJoystick Review Round-Up. Here's what our staff has reviewed since last time:

Nelson's Reviews:
This Winter, I got the opportunity to christen my Yule Switch… which was really the highlight of the quarter. Both Switch games I played are excellent, while the things plucked from my backlog of both PC games and Fanslated ROMs didn't impress nearly as much.

"Middle-Earth: Shadow of Mordor" – 4/5
"Spore" – 3/5
"Mario + Rabbids: Kingdom Battle" – 4.5/5
"Warhammer: End Times - Vermintide" – 2/5
"Super Mario Odyssey" – 5/5
"Live A Live" – 3.5/5

Chris' Reviews:
Guess who didn't finish "No Man's Sky!" Guess who didn't finish "The Witcher 3: GotY Edition" on PC! Guess who finally submitted reviews for co-op games from last quarter! If you guessed, "Chris," YOU WIN! In between his bouts of attempting to become a streaming superstar on Twitch (make sure to check out THEDisgruntledDwarf), Chris did at least manage to finish one near-porn game. Good job.

"Foto Flash" – 3.5/5
"Warhammer: End Times - Vermintide" – 3/5
"Windward" – 3.5/5
"Vertiginous Golf" – 3/5

Featured User Review:
Long-time member, first-time reviewer, Matt, knocked one out of the park with his take on "Firewatch" for PC (which means he also wins an official mention in the MJ Crew Steam Curator page). His even-handed teardown of the game both invoked classical writing (which we like here at MeltedJoystick) and took some of the wind out of the game's sails from the effusive critical reviews it received at launch. Excellent job, Matt, and I hope to see more qualified reviews from you (and others) in the future!
Share: