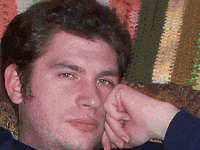 By Nelson Schneider - 12/02/17 at 03:26 PM CT
Welcome back to another installment of the MeltedJoystick Review Round-Up. Here's what our staff has reviewed since last time:

Nelson's Reviews:
The release of "Divinity: Original Sin 2" with 4-player coop inspired me to get going and play the first "Divinity: Original Sin" (the fact that it hit $16 during a Steam sale also helped)… and what an amazing experience it was! It definitely goes on my list of all-time bests. "The Witcher 3" also hit the purchasable price of $20 for the whole enchilada, so I bought and played that too… but was far less impressed than I was with "Divinity: Original Sin." Outside of those, I played a number of retro games, including one crufty old DOS title that has haunted my nightmares since the '90s, as well as a handful of coop and new-ish titles. In general, it was a good quarter for me, with plenty of high scores handed-out.

"Odysseus: Long Way Home" – 1.5/5
"Windward" – 3/5
"The Witcher 3" – 3.5/5
"Vertiginous Golf" – 4/5
"Doki Doki Literature Club!" – 3.5/5
"Quest for Infamy" – 2/5
"Neutopia" – 4.5/5
"Divinity: Original Sin" – 5/5
"Infested" – 4.5/5
"Battleborn" – 3/5
"Dungeon Master 2: The Legend of Skullkeep" – 3.5/5
"Pop'n Twinbee: Rainbow Bell Adventure" – 4.5/5
"MARIO & LUIGI" – 2.5/5
"Little Samson" – 3.5/5
"Tales from the Borderlands" – 4/5


Chris' Reviews:
*sigh* Chris is such a predictable creature. No, he didn't finish "No Man's Sky" (thanks in part to the fact that Hello Games keeps pooping-out new update content). He did manage to squeeze-in a few short Chris-Would-Love-That Horror games, and even talked me into playing one of them. I'm not sure why he insists on playing Horror games when he ends up hating just as many as he enjoys, if not more. *shrug* What's worse is that he also bought "The Witcher 3" when the whole shebang hit $20 on Steam… and now the insane bastard is replaying the ENTIRE GAME instead of just the DLC. Don't count on seeing too many reviews from him at the end of the next quarter… he didn't even get his "Windward" review submitted on time.

"Dead Island: Riptide" – 3/5
"Battleborn" – 3.5/5
"Doki Doki Literature Club!" – 4.5/5
"Life is Strange" – 4.5/5
"Kraven Manor" – 2.5/5


Featured User Review:
Dbarry_22, has been hitting his 3DS pretty hard this fall, submitting two competing reviews. Ultimately, the MJ Crew decided to honor his review of the DS "Dragon Quest 6" remake. Well done, once again!
Share: