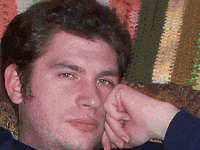 By Nelson Schneider - 09/02/17 at 02:00 PM CT
Welcome back to another installment of the MeltedJoystick Review Round-Up. Here's what our staff has reviewed since last time:

Nelson's Reviews:
This Summer, I chased – and caught! – the 16-bit dragon. I had an excellent time with "RetroArch" and partied like it was 1996 with a whole slew of SNES and TG-16 titles I'd never played before (and since many of them are super short, I was able to submit a LOT of reviews). My favorite game of the quarter, though, turned out to be the 2006 Game Boy Advance "EarthBound" sequel, "Mother 3." You have no idea how close that game came to receiving a perfect score… It's criminal that Nintendo won't officially localize it.

"Terranigma" – 4/5
"Lara Croft and the Guardian of Light" – 4.5/5
"Deus Ex: Human Revolution" – 3/5
"Dungeon Defenders 2" – 3/5
"Bahamut Lagoon" – 4.5/5
"Do-Re-Mi Fantasy: Milon's Quest" – 3.5/5
"Star Trek Timelines" – 3/5
"Mother 3 (a.k.a., EarthBound 2)" – 4.5/5
"Pop'n TwinBee" – 3.5/5
"Titan Quest (Anniversary)" – 2/5
"Detana!! TwinBee" – 3.5/5
"Toilet Kids" – 3/5
"Radical Dreamers: Le Tresor Interdit" – 3.5/5
"RetroArch" – 5/5 (Quick Review)
"Beyond Shadowgate" – 3/5

Chris' Reviews:
Guess what Chris went and did? That's right! He started playing a ridiculously long, sloggy Sandbox game again – "No Man's Sky" – and, as a result, barely had time to play or review anything else.

"Game of Thrones – A Telltale Game Series" – 4/5
"Titan Quest (Anniversary)" – 3/5
"Masochisia" – 4/5

Nick's Review(s):
Holy crap! Nick finally rolled-aside the large rock covering his sleeping hole and decided to submit a review for one of the coop games the MJ Crew was able to slog through this Summer. CONGLATURATION! NICK! A WINNER IS YOU! Of course, the only reason he submitted a "Titan Quest" review in the first place was in an attempt to get my goat, since I hated that game more than anyone else in the MJ Crew. Aside from "Titan Quest," Nick also played "Dungeon Defenders 2," "Lara Croft and the Guardian of Light," and "Star Trek Timelines," but couldn't be bothered to review them, as he was too busy attempting to become an Internet sensation by speed-running the original "Super Mario Bros."

"Titan Quest (Anniversary)" – 3.5/5


Featured User Review:
Dbarry_22, once again, submitted several competitive reviews this Summer. Since I was binging on 4th Generation goodness, it only makes sense to award DB the Featured User Review slot for his ex post facto review of "Super Mario RPG: Legend of the Seven Stars." Congratulations and well done, my fellow time-traveler!
Share: