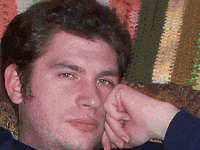 Nelson Schneider - wrote on 04/21/19 at 03:49 PM CT
This weekend, while Jews the world over celebrate the avoidance of a plague by the smearing of sheep's blood on their door lintels, and Christians celebrate the agonizing physical abuse, torment, and death heaped upon the god-man at the center of their mythology, here I am thinking about games. But really, I'm thinking about games AND religion.

As a Classicist, there are actually very few time...