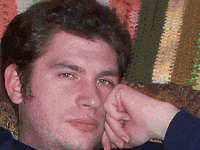 By Nelson Schneider - 10/15/23 at 03:26 PM CT
Last year, I was incredibly excited about the fact that a new trilogy of DragonLance novels by the setting's original creators, Margaret Weis and Tracy Hickman, was being launched outside of the purview of the increasingly-tragic Wizards of the Coast. Sadly, the first volume of the DragonLance Destinies trilogy left me quite disappointed, as even without the heavy-handed oversight of WotC (rhymes with "Nazi"), Weis and Hickman appeared to be taking the beloved 1980's High Fantasy franchise in a more Woke direction.

I was so disappointed with "Dragons of Deceit" that I very nearly gave up on the trilogy. But with the August I already had going for me in 2023, I figured the pain and suffering of another volume like "Dragons of Deceit" couldn't faze me. To my surprise and delight, though, not only is volume 2 of the trilogy, "Dragons of Fate," a much more polished product than its immediate predecessor, it's also a good novel in its own right.

First of all, "Dragons of Fate" has significantly fewer basic typos, and appears to have been proof-read by an actual person who knows something about the DragonLance setting. The volume itself is divided into two sub-books, with the first half focusing primarily on building up the setting, backstory, and characters of the Third DragonWar era of the world of Krynn (roughly 1000 years before the setting's 'present'), and the second half unfolding the Destinies trilogy's core narrative drama, of time travel gone awry and potentially affecting the world's history in unexpected ways.

Next, I can't overstate just how much better the characterization is in this second volume of DragonLance Destinies compared to the first. Our recurring Classic DragonLance characters – Tasslehoff, Raistlin, and Sturm – come across as their authentic selves, with none of them acting particularly out-of-character or coming across as though they've suddenly come down with a terminal case of retardation. Tasslehoff is silly and lighthearted, Raistlin is introspective and brooding, and Sturm is rigidly formal… but even retaining their core personality traits, they experience character development and personal growth far outside of the worst-case scenarios I was imagining after reading volume 1.

Perhaps the most interesting tonal change between volume 1 and volume 2 of the DragonLance Destinies trilogy is how the story treats its ostensible main character, Destina Rosethorn, the mixed-ethnicity Solamnic noblewoman. While volume 1 treated her almost like a Disney Princess and made her into a bona fide Mary Sue who skates through life and overcomes major conflicts as though they're minor inconveniences, in volume 2 she is highly diminished. Indeed, I would say that, this time around, Destina is treated as a secondary character in her own story! While volume 1 couldn't stop gushing over Destina's beauty, intelligence, and obvious mixed Sea Barbarian/Solamnic heritage, volume 2 doesn't mention her looks even once. Furthermore, the other characters – that is, the Classic DragonLance characters series fans actually like – make no bones about berating her and scolding her for her irresponsibility and terrible behavior.

The overarching plot of "Dragons of Fate" revolves around our time-lost heroes from the future struggling to avoid breaking history by altering the past. Raistlin and Sturm have the opportunity to meet their heroes, the Archwizard Magius and the messianic Knight of Solamnia Huma, and in a subversion of the trope 'Never Meet Your Heroes,' find that their ancient counterparts are relatable, personable, and able to help our heroes look at their relationships with magic, the knighthood, honor, power, and friendship in a new light. Meanwhile, Tasslehoff goes off on his own, believing that only he can 'fix' the Song of Huma by personally delivering dragonlances to the High Clerist's Tower in time for one of history's pivotal battles… but being Tasslehoff, his working knowledge of history holds that tinker gnomes and his Uncle Trapspringer invented dragonlances… and it turns out that not all Kender Stories are outright fabrications.

I generally enjoyed "Dragons of Fate" quite a bit. Weis' and Hickman's handling of classic characters in this second volume was greatly reassuring. On the other hand, while the cliffhanger ending leaves the ultimate… err… fate of the DragonLance setting in peril, it's a graspable, sensible, setting-appropriate peril instead of a Woke, Intersectional, Anti-Racist one. I can genuinely state that I don't know what permanent changes (if any) the ultimate events of the third volume of the trilogy (coming in August of 2024!) will have on the DragonLance setting. But I can say that it's clear that Weis and Hickman have managed to blow off all the rust from their writing chops to bring us another DragonLance adventure that feels authentic and true to the setting. Not only do I no longer dread the future of my favorite Fantasy franchise, for the first time in a long time, I'm actually looking forward to it.
Share: