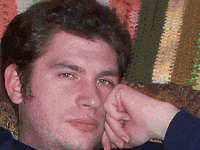 By Nelson Schneider - 05/21/22 at 10:19 PM CT
The DragonLance High Fantasy campaign setting created by TSR in 1984 is near and dear to the hearts of most of us here on the MeltedJoystick Crew. While we were only 5 years old when the series launched, we all went through a school curriculum that promoted reading through unguided courses called "Reading Workshop," in which students, from roughly 5th Grade through 8th Grade, were expected to choose their own books to read, and about which to write weekly short-form book reports in the form of letters to classmates and/or the teacher.

I found Reading Workshop to be a painful experience, initially. In spite of being a voracious reader of Little Golden Books – which I read aloud to my cat, Nommy Jr. – to the point of getting waaaay too much free Pizza Hut from the "Book It!" program, once it came time to transition from super-short children's books to young-adult novels, I couldn't find anything that could hold my interest for 100+ pages. In 5th Grade, I recall selecting a book from the school library that was about a magical genie that lived in a carpet instead of a lamp. I never finished it because it was so boring. The following semester, I was advised to try reading "A Billion for Boris," which was completely banal young-adult trash. I have no idea why none of my teachers, parents, or other associated adults (like my pastor or the original Scoutmaster of my Boy Scout Troop before my Troll Dad took over) ever tried suggesting the classics of Science-Fiction – like the works of Verne, Doyle, Asimov, or even Lovecraft (of course, the latter would have only made my night terrors worse, since, as a child, I had the mental fortitude of a Victorian woman) – or even the works of Tolkien to the weird kid who loved "Star Trek: The Next Generation" and all things medieval, but not much else. Of course, not knowing that any of that stuff existed, or even knowing that "Fantasy" and "Science-Fiction" were categories of things I would probably find interesting, if not immediately like, I couldn't even ask for them. And there certainly was no Internet at the time to make his stuff discoverable to a rural kid whose entire hometown revolves around basketball.

Ironically, it was, in fact, videogames that first introduced me to High Fantasy – specifically the U.S. localization of "Final Fantasy 4." The TV advertisements of the Hero Quest board game further improved my exposure to things I would like, since that game was typically sold at nerd hobby shops, like HobbyTown USA, which was, naturally, stocked with other products that would appeal to a similar audience. Unsurprisingly, that selection of products included lots and LOTS of books.

My first exposure to DragonLance proper came out of one such trip to HobbyTown. Thanks to a subscription to White Dwarf Magazine, a Games Workshop advertisement disguised as a periodical, I had been exposed to the idea of expanding the basic Hero Quest game with additional rules from the magazine and Citadel Miniatures (sold separately). My local HobbyTown had a whole bin full of damaged, unboxed, or otherwise "used" miniatures that my parents would let me pick from. On this particular visit, the store had setup a display for a new novel right next to the scratch-and-dent miniatures. I had been complaining about Reading Workshop during the entire car ride to the store, wondering what I could possibly find to read that would be less terrible than "A Billion for Boris." I had just finished reading a Fantasy novel, "Sorcerer's Son" by Phyllis Eisenstein – a book I had picked out at the Goodwill thrift store based solely on the cover art, which I enjoyed, but found it hard to fathom lightning striking twice. My Mom suggested that I pick one of the books that crammed HobbyTown's shelves, and with an eyecatching cover featuring a Dwarf and what I thought was an Elf – two character archetypes I recognized from Hero Quest – sitting right next to the bin where I was trying to give myself lead poisoning, "Wanderlust" by Mary Kirchoff and Steve Winter, became my next Reading Workshop selection… and a life-changing experience.

"Wanderlust" features the initial meeting of two iconic DragonLance Saga characters, Tasslehoff Burrfoot – a flippant and unperturbable member of the setting-specific kender race, with whom I immediately identified – and Flint Fireforge – a dwarf who immediately reminded me of Chris. After finishing "Wanderlust" and loving every single page, I figured it would, once again, be impossible to find another book to read that was anywhere close to as enjoyable. But then I realized that "Wanderlust" was Volume 2 of a six-book set. I burned through the remainder of the Meetings Sextet – loving every volume except for "The Oath and the Measure" by Michael Williams, a boring story about a boring knight being boring and stuffy and strict – before moving onto the Preludes Sextet, another series of six DragonLance novels featuring the same characters, covering the events and happenings in their lives after the events of the Meetings.

It would be a long time, indeed, before I would actually read the original Chronicles Trilogy that started it all. Yes, I read through the initial run of DragonLance book series completely backwards, but ultimately doing so helped me stick with it, because I knew these characters and – most importantly – liked them more than any of my butthole classmates (except Chris). Indeed, I was highly resistant toward even buying the original Chronicles Trilogy because, in my malfunctioning childhood reasoning, a 'chronicle' was a boring timeline that just listed a bunch of historical events instead of telling a personal story (thanks, Bible School). I eventually did get to the Chronicles, the Legends Trilogy that followed, and the multitude of trilogies and sextets by various and sundry authors that surrounded the core series. The fact that all of these books, all of these stories, were set in the same world and predominantly revolved around a rather large central cast of characters did for me what no other young adult fiction ever could, creating a continuous, shared narrative. Even after Reading Workshop went away in high school and was replaced with prescribed literature that I was too young and inexperienced to truly grok – things like "Animal Farm," "Lord of the Flies," and "Catcher in the Rye" – I continued to read the seemingly-endless stream of new DragonLance novels that were published throughout the '90s.

Sure, in recent years, young readers could be introduced to Mr. Potter and His Wizarding Friends for a similar effect, but the DragonLance Saga really managed to thread the needle, what with being a shared world, a continuous narrative, and a mature plot not explicitly written for a target audience of middle-schoolers (and thus feeling significantly less condescending). Not only did DragonLance completely revolutionize my personal relationship with reading and literature, it was a revolutionary step in the evolution of RPGs in general, since it was the first TSR campaign setting for Dungeons & Dragons to feature pre-made characters for players to embody, rather than allowing players to – by and large – create alternate, idealized versions of themselves and power-gaming their way to godhood.

It was with great sadness, then, that I realized DragonLance was on the skids. With the release of "Dragons of Summer Flame" by the original authoring duo of Margaret Weis and Tracy Hickman, TSR demonstrated that they were willing to destroy something beautiful in order to make money. In that one novel, the entire cosmology of the DragonLance setting was turned on its head, many fan-favorite characters got a last hurrah before being killed-off, and my interest in the setting all but died. Fortunately for me, I would soon be able to shift my love of the shared world of the DragonLance Saga into a love of the shared world of Classical Mythology – something which could earn me college credits! Still, I never gave up on DragonLance becoming good again, even as TSR handed the reins to a hack author by the name of Jean Rabe, who doubled-down on everything terrible about "Dragons of Summer Flame" and added layers of garbage writing that we would now recognize as "Woke" – populating the main cast of new-gen novels with a Black Man, a Strong Independent Woman (who loves that BBC), a Physically Disabled Person, an Elderly Mentally Ill Person (with PTSD), and a Dwarf (because, come on, everyone loves dwarves). I continued to buy, then struggle to read, all of these intermediate-period DragonLance 'Fifth Age' novels, but I no longer got any joy out of them.

After what felt like forever, in the Year 2000, Wizards of the Coast – the new owner of Dungeons & Dragons, DragonLance, and everything else that Gary Gygax and Co. had created at TSR, thanks to a bankruptcy and buyout – announced that Weis and Hickman were back with a new trilogy of DragonLance novels that would move the narrative forward. I was dubious, but DragonLance was still DragonLance, no matter how crapped-up, so I decided to give this new War of Souls Trilogy the benefit of the doubt… And was vindicated. While never an outright ret-con, the original setting creators' ability to take their past mistakes and Jean Rabe's many, MANY mistakes, and churn out something positive, without resorting to status-quo restoration, was amazing. Unfortunately for me, while I have specifically made the time to read Weis' and Hickman's main contributions to the series, as a college upperclassman, grad student, gainful employee, game blogger/reviewer, and business owner, I have not dedicated the time to reading all of the supplementary novels released in the last 20 years. I figured I had all the time in the world, since the last DragonLance novel was published in 2010. With next to no novels accompanying the release of D&D 3.x Edition DragonLance rulebooks and the publishing of said rulebooks farmed out from Wizards of the Coast proper to Margaret Weis' own Sovereign Press, it seemed like it was time to start driving the nails into the coffin.

Imagine my shock and delight, then, that while shopping for a Mothers' Day gift in 2022 on Amazon.com, the algorithm offered me a chance to pre-order the first new DragonLance novel in OVER A DECADE, slated for release the day after my birthday this year. The first volume of the DragonLance Destinies Trilogy, "Dragons of Deceit" will be released under a 'Classic DragonLance' imprint, and mysteriously will be published by Del Rey instead of Wizards of the Coast. From the cover teaser, we learn that the 'Classic' is on there because this novel takes place before the events of "Dragons of Summer Flame" and all the awfulness that came after… but we also learn that the plot revolves around time travel, which can either be thought provoking or disastrous, depending on how it's handled. To quote Doctor Who, "Things can go all wibbly-wobbly, timey-wimey."

Regardless, I am EFFING STOKED that DragonLance isn't dead. Ultimately, I'd really love it if this novel is merely the opening skirmish in a mass-mobilization of new DragonLance content – including new D&D modules… or – dare I even think it – a new cRPG!
Share: