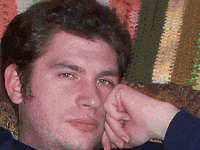 By Nelson Schneider - 06/03/23 at 11:13 PM CT
Welcome back to another installment of the MeltedJoystick Review Round-Up. Here's what our staff has reviewed since last time:

Nelson's Reviews:
Oof! Spring was not kind to me. In spite of playing a mix of big names and smaller Indie/doujin titles, the only one I thoroughly enjoyed was the 'Mario + Rabbids' sequel. Here's hoping I can get on a hot streak of excellent titles again this Summer.

"Mario + Rabbids: Sparks of Hope" – 4.5/5
"Cyberpunk 2077" – 3.5/5
"Torchlight 3" – 2.5/5
"Aegis of Earth: Protonovus Assault" – 3/5
"Mighty Switch Force Collection" – 2.5/5
"Sakuna: Of Rice & Ruin" – 3.5/5

Chris' Reviews:
Chris finished his Backlog Ablutions, so that's two of us who have officially succeeded for the year and no longer have the Sword of Damocles dangling over our heads. Chris also managed to get through another single-player game, and submitted reviews for two co-op titles. Pretty good for someone who has gotten into the bad habit of playing half-a-dozen different games at once!

"Battletoads (2020)" – 2/5
"Ghost of Tsushima" – 4.5/5
"Wolfenstein 2: The New Colossus" – 4/5
"Torchlight 3" – 3/5

Nick's Reviews Sad Trombone:
Lightning didn't do any gaming this Spring, even neglecting his "Destiny 2"-exclusive streaming channel! He claims this is because he is trying to teach an AI how to speedrun the original "Super Mario Bros."… and considering how autistic he gets about that game in particular, I totally believe he'll do it. When I asked about the progress of his Backlog Ablutions, he informed me he 'hasn't quite started' playing "The Legend of Zelda: Breath of the Wild" (but he did pick up a copy of "The Legend of Zelda: Tears of the Kingdom" Collector's Edition), and hasn't played "A Hat in Time" beyond the one coop session he had with Chris back in January or February.

*Tick, Tock* – The year's half gone!

Featured User Review:
Sadly, community activity for the Spring was pretty sparse, and thus there were no stand-out user reviews submitted within the time window. Get out there and play some games, folks! Then let us know what you thought of them!
Share: