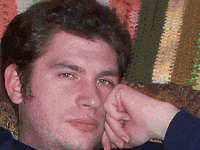 By Nelson Schneider - 04/23/23 at 11:01 PM CT
This week, Netflix, the company that revolutionized the way we watch movies not once, but twice, announced that after 25 years, the iconic red envelopes and DVDs/Blu-Rays-by-mail inside them will be going away for good come Autumn.

The company started in 1998 with an unprecedented business model: Unlimited movie rentals for a reasonable monthly fee. Even more unprecedented was the fact that these movie rental transactions would be handled via the Internet, and the movies themselves would arrive via mail. Anyone who grew up in the '80s like the MJ Crew would naturally be dubious about such a proposition: We lived in a world where every mail-order transaction required "six to eight weeks for delivery" and had a distressingly expensive "shipping and handling" cost tacked-on for good measure. Somehow, Netflix managed to flip the paradigm and beat our old, terrible United States Postal Service into submission, as not only was the turn-around for movie rentals incredibly fast, but it didn't cost extra. On the occasions where a disc arrived broken or in non-playable condition, a simple "report a problem" button on the Netflix website cleared everything up, without accusing the customer of wrongdoing and demanding compensation for the broken media.

In 2007, as broadband penetration increased within urbanized areas, Netflix revolutionized movie-watching yet again by streaming content directly to the screens of subscribers. While Netflix streaming initially started as a free add-on service to the discs-by-mail platform, it soon became the company's primary focus, naturally with its own separate subscription fee. By 2011, the worm had turned, and everyone was streaming all the time. With the downturn in popularity of its discs-by-mail service, Netflix attempted to kill off that particular offering, but met with severe backlash. The company briefly tried to spin discs-by-mail off into a separate business called Qwikster, but it was a misbegotten attempt that quickly saw DVD Netflix living side-by-side with Streaming Netflix, two separate subscriptions under one brand. Alas, I did not have Internet bandwidth or stability capable of streaming until 2015, so my single experience with the product at the time was streaming the first season of "Fringe" to get caught up before the second season started on network TV… and it looked like I was watching it on a Game Boy in 4 colors and at a resolution somewhere around 320x100.

Sadly, it was around this time that all of the young Internet startup's contracts with big movie and TV publishers started to run out, and said publishers saw the opportunity to make even more money off their movies by 'rolling their own' streaming services to compete with Netflix. Even as Netflix's streaming library hemorrhaged content, which Netflix tried to replace with own dismal fare, DVD Netflix continued to have all of the movies and shows by all of the studios… provided one was willing to wait for those programs to hit physical media, since DVD Netflix still had the legal loophole that any media rental company could use.

Of course, by that time there were no other physical media rental companies anymore. DVD Netflix had so thoroughly trounced ensconced incumbents like Blockbuster Video and newcomers like Wal-Mart and Redbox that they stood alone atop their kingdom of ashes.

And now, in September 2023, the last red envelope will find its way to a mailbox. And the world of DVD rentals will go silent.

This makes me incredibly sad. I have railed against the fragmentation of media rentals by streaming companies for years now, but I continued to enjoy DVD Netflix for the fact that it was still the closest thing to a single subscription where all of the content was available. It has, however, been in an obvious downward spiral for years. New releases take forever to hit DVD Netflix, and with many of the "Hot New Shows™" coming from streaming services that never release on physical media, the well at DVD Netflix has effectively dried-up. While it will still stagger along, a dead-corp-walking, until the lights go off for the last time in September, DVD Netflix has already been dead for a long time.

There's nothing out there that can replace DVD Netflix. All of its direct competition is dead, and all of the streaming services are in a war to see how many parasitic subscriptions a single host can handle before collapsing under the strain and saying, "Enough is enough!" My only hope is that perhaps Blockbuster (whose website is currently nothing but a cheeky image imploring users to 'be kind while we rewind') will rise from the ashes like the mythical phoenix to bring us an option for discs-by-mail once again.
Share: