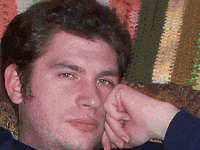 By Nelson Schneider - 09/22/19 at 03:17 PM CT
Oh, great. This week Apple Computer announced that they will be adding yet another subscription gaming service to the ever-increasing pile, alongside the likes of Microsoft Gamepass, EA Access, Uplay+, Google Stadia, PlayStation+, and Nintendo's thing. The sad part is, no matter what each company's force of deluded fanboys might spout in the feverish midst of their White Knighting and/or shilling, NONE of these subscriptions are actually worth the powder to blow them up. Meanwhile, the gaming community and what remains of the free gaming press have grown decidedly cynical about the whole thing.

And the cynicism is well deserved, as subscription services are increasingly offering little to nothing of value, especially when compared to outright buying digital media licenses. With corporate America expecting consumers to stack subscription upon subscription upon subscription, customers are being bled monthly for alarming amounts of cash, while getting only temporary ephemera in return.

Subscriptions are, at their heart, rental services. While we once had to rent each individual piece of media we wished to consume, subscriptions supplanted that with an all-you-can-eat (in a month) model where heavy users are rewarded with a much better return on their payment than light users. Erratic users are punished most of all, as they might have months where they are too busy to engage with a given subscription's content, resulting in payments to the IP holder in return for literally nothing. It doesn't matter that Apple Arcade is "only" $5/month or that Nintendo Online is "only" $20/year: If you don't engage with those services constantly, you may as well take Honest Abe and Andy outside and set them on fire.

Furthermore, these modern digital subscriptions can actually provide less of a return on investment than the currently-endangered traditional print media subscriptions they replaced. When you subscribed to a print media publication, you knew what you were getting for your fee and, even better, were free to keep these print volumes forever, if you had the desire and the space. With most digital subscriptions, when you stop paying, you are left with zilch, diddly-squat, and nada.

That said, in the entire world, there are a handful of subscription services that do provide a good return on the investment. And I've curated them here, dear reader, for your perusal.

3. SAM's Club (or Costco, if you prefer)
The idea of paying a fee to shop at a specific store seems like it should be universally deplorable. Amazon Prime is a shopping fee that also provides video streaming, and it's a huge waste of money. So what makes a SAM's membership different? Well, for one thing, a SAM's membership is half the cost of Amazon Prime, and for the main thing, SAM's carries an incredible array of goods at amazing prices, many of which can't be found elsewhere, not even at owned-by-the-same-parent-company as SAM's Club retailer, Wal-Mart. I have personally purchased furniture, electronics, clothing, and lots of food at SAM's that I'm very happy with. Toss-in the nickel-per-gallon discount on gasoline a SAM's membership provides, and you've got plenty of justification to pay the Walden family their subscription fee. Just don't be fooled into the "Plus" membership add-on (it's basically on-disc DLC… for shopping).

2. Shadow Cloud PC
As I've already covered in a previous article, Shadow offers a literal virtual gaming PC in the cloud. Unlike most subscriptions, Shadow is very unrestrictive in what users are allowed to do with their rented VM, and also respects user privacy. Yes, if your subscription lapses, your cloud gaming rig goes *poof,* but since none of your software purchases are tied directly to Shadow, you're free to backup, move, reinstall, etc. any and everything that was on your Shadow, be it on a physical gaming PC or on Shadow again, upon renewing your subscription. Let's face it: Hardware doesn't last forever, and cutting out the purchase and assembly of said hardware and letting Shadow handle all of that instead is a good way to overcome one of the biggest hurdles that prevents people from switching to PC gaming.

1. Humble Bundle Monthly
The closest thing to real value in the subscription gaming ecosystem is the Humble Monthly Bundle. Not only does your active subscription grant you access to the Humble Trove – a sizable library of rental games – but you also get a monthly selection of hand-picked games to keep. Like, for real no-take-backsies keep. While I don't feel compelled to subscribe to Humble Monthly during most months because the Trove is of no value to me as a rental service (the same way all the other game subscriptions are) and because most months the freebies are stuff I already own or don't want, the model of providing permanent value for a monthly fee is the closest to the old days of print media we're likely to ever see again.
Share: