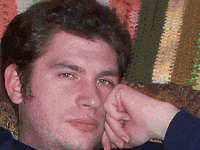 By Nelson Schneider - 09/03/22 at 11:51 PM CT
Welcome back to another installment of the MeltedJoystick Review Round-Up. Here's what our staff has reviewed since last time:

Nelson's Reviews:
I had a pretty mediocre gaming quarter, and I actually spent quite a bit of time in August, specifically, doing things other than videogaming, since the mediocrity was so overwhelming. I painted my Bunkers & Badasses miniatures, I read a new DragonLance novel, and spent quite a bit of time poring over some new tabletop RPG rulebooks I've purchased. But there was videogaming in there, too. And it was mostly BLAH. I got into an 'ActRaiser' groove, and found that none of the new efforts can really match the original. Everything else I played was likewise disappointing.

"Earthlock" – 2.5/5
"Override: Mech City Brawl" – 3/5
"SolSeraph" – 3/5
"ActRaiser" – 4.5/5
"ActRaiser Renaissance" – 4/5
"The Outer Worlds" – 3.5/5

Chris' Ennui:
THE Disgruntled Dwarf still has way too many irons in the fire when it comes to long-term games that he either can't 'finish' or that just take forever. He's still plugging away at "Red Dead Redemption 2," but the amount of time it's taking him is actually making me more dubious about wanting to play it myself. The bright side is that he's ready to do his best Tiny Tina impersonation and run us through some tabletop Bunkers & Badasses later this month, so I can't complain too much.

*sad trombone*

Nick's Money Pit:
Lightning doesn't really do anything these days besides grind "Destiny 2," spend WAY too much money on the annual expansion packs for "Destiny 2," and get up WAY too early in the morning to exercise and go to work, since his wife is a morning person. He also bought a Steam Deck, which is completely baffling, since "Destiny 2" doesn't work in Proton emulation thanks to the BattlEye rootkit DRM anti-cheat that's been bundled with it for a year now.

*Hive colonized, spendthrift, sad, dead, married, rusty trombone*

Featured User Review:
This quarter, Megadrive is back with one of his super-short, but pithy pronunciations about a retro game. This time, he's raking "Mortal Kombat Mythologies: Sub-Zero" over the coals and giving it all the disrespect it deserves. Thanks for the contribution, and keep the reviews coming!
Share: