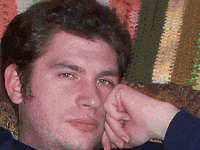 By Nelson Schneider - 10/23/22 at 04:17 PM CT
Recently, I started playing the latest "new" spinoff release (from 2018) in the long-running and highly-respected 'Dragon Quest' franchise, while also anticipating this year's upcoming release of "Dragon Quest Treasures," and I found myself wondering: "How is it that the 'Dragon Quest' series has remained steadfastly good, with only a few exceptions, over the course of 35+ years?"

While it is true that when it started in 1986, with a trilogy of 8-bit NES titles that featured grinding, tedium, and more grinding, 'Dragon Quest' was, like every game of the era, a bit 'basic.' Furthermore, in the era of localization instead of translation, Enix of America took great pains to knock all the 'funny' out of 'Dragon Quest' and turn it into a 'serious' RPG that would compete directly with PC-centric releases like the 'Ultima' series. However, the 8-bit era wasn't a time for creating masterpieces, it was a time for laying foundations and building structural frameworks that would eventually become the underpinnings to many of history's greatest videogames.

Unfortunately, just as Enix was hitting its stride with 'Dragon Quest,' having just released "Dragon Quest 4" both domestically and abroad, the company overextended itself and made a few disastrous localization decisions – such as upping the difficulty of "The 7th Saga" from 'piss easy' to 'literally impossible' for the Western release. Thus, the home office in Japan shut-down Enix of America without giving us the best 'Dragon Quest' – still to this day – in "Dragon Quest 5." The series would continue to be a massive hit in Japan, while Squaresoft dominated the 16-bit RPG space in the West, primarily through their heavily-curated localizations of the strongest titles in the 'Final Fantasy' series.

The West lived a 'Dragon Quest'-free decade from 1990 to 2000, when the merged Squaresoft and Enix, now a corporate ettin known as Square-Enix, would release "Dragon Quest 7" outside of the homeland. Fans of the series from back in the 8-bit days were surprised that practically nothing had changed. That lack of revolutionary change turned out to be the series' primary strength AND weakness. 'Dragon Quest' was always more consistent than 'Final Fantasy,' while the latter was more capable of adapting to trends and seducing new customers with eye-candy, as the former stagnated.

With the infusion of new ideas from Squaresoft, the next 'Dragon Quest' title would finally revolutionize the series, while simultaneously leaving the foundation and structure untouched. Released in 2004, "Dragon Quest 8" was a very traditional RPG by every possible metric, but Square-Enix took the presentation over the top, with incredible, lush visuals that brought the artwork of Akira Toriyama to vibrant life for the first time in the series, and a glorious orchestral soundtrack that finally put real instrumentation to the chiptune *bleeps* and *bloops* that series fans had been listening to for decades.

While 'Dragon Quest' and 'Final Fantasy' both started off in the same place – with three not-so-great 8-bit games and two excellent 16-bit games, from there, their paths diverged. As Squaresoft and the Square half of Square-Enix churned out more and more 'Final Fantasy' games that got weirder and weirder as time went on, Enix and the Enix half of Square-Enix produced relatively few 'Dragon Quest' titles, with the weirder ideas saved for spinoffs. Some of these spinoffs, such as 'Slime Quest' (occasionally localized as 'Rocket Slime') turned out to be quite good, but Enix remained, as ever, timid about spending money on localizations, so while there are some strange and none-too-desirable 'Dragon Quest' spinoffs out there, it takes quite a bit of work to actually dig them up and play them.

The closest 'Dragon Quest' came to the same level of self-immolation that has afflicted 'Final Fantasy' since the late '90s came during a 4-year period, from 2009-2012. Due to the series' incredible popularity in the homeland, 'Dragon Quest' producers always made it a point to release their titles exclusively on the 'best selling' or 'most popular' videogame platform of the time. It was an era before multi-platform releases or the confluence of PC and console gaming, so it was an understandable position to take: 'Dragon Quest' went where the players were, and the players would come to 'Dragon Quest.' However, in 2009, something never-before-seen happened: The best-selling console in Japan wasn't a console, but a handheld: The Nintendo DS. Thus, for the first time, a new 'Dragon Quest' suffered from portable exclusivity – a mismatch of a long-form genre and a short-session platform that was doomed to be problematic from the outset. "Dragon Quest 9" suffered from all manner of issues, ranging from a formulaic and banal plot – meant to be played in bite-sized chunks – compared to everything the series had done since 1990, to bizarre 'Mystery Dungeon'-style functionality that relied on both network connectivity and the DS's Street Pass feature. The result was a boring, feature-hamstrung game that I consider to be the first 'bad' 'Dragon Quest' title outside of the '80s prototyping period.

Hot on the heels of their handheld mistake, the Square head of the corporate ettin convinced the Enix head that MMORPGs were the future, and, like "Final Fantasy 11 Online," the next 'Dragon Quest' title would be "Dragon Quest 10 Online," a subscription-based MMORPG that, in spite of resurgent interest in the series outside of Japan thanks to the long memory of "Dragon Quest 8," was never, to this day, released in the West. Is "Dragon Quest 10" actually 'bad,' though? All accounts point to it not being 'bad,' including the removal of the 'online' requirement with this year's re-release of "Dragon Quest 10 Offline"… which still hasn't crossed the Pacific.

I was personally shattered by the back-to-back releases of screwed-up 'Dragon Quest' titles. I have been an ex-'Final Fantasy' fan for longer than I was a fan, but 'Dragon Quest' and its more conservative take on storytelling and mechanical change made it feel safe, insulated from the craziness of chasing market trends and quick profits… until it wasn't.

Fortunately, 'Dragon Quest' has managed to recover to a much greater degree than 'Final Fantasy.' The 2017 release of "Dragon Quest 11" proved to be exactly what the series, the genre, and the corporate ettin needed: A solid dose of traditional role-playing without a bunch of unnecessary features or mechanical change for the sake of change. Recent spinoffs have been a bit of a mixed bag, with Tecmo-Koei giving 'Dragon Quest' the 'Musou' treatment with two 'Dragon Quest Heroes' releases and Square-Enix giving it the "Minecraft" treatment with two 'Dragon Quest Builders' releases. There have been a large number of attempts to make 'Dragon Quest' into a mobile macrotransaction engine, but based on the lack of advertising and word-of-mouth, I don't really think these attempts have stuck.

It's a shame that Square-Enix doesn't have as much faith in 'Dragon Quest' spinoffs as it does 'Final Fantasy' or 'SaGa' spinoffs. With the recent releases of some of their old, terrible games, it's frustrating that the corporate ettin doesn't seem to be interested in localizing or porting the remaining 'Slime Quest' games to modern platforms. Likewise, "Dragon Quest Wars," a Tactical RPG only available on the (discontinued) DSi Ware portion of Nintendo's haphazardly-run eShop, is lost to the ages, while a large number of enhanced remakes of the first 6 games in the series – which would make an excellent complement to the 'Final Fantasy Pixel Remaster' series – remain unlocalized and unavailable on modern platforms, outside of emulation.

The next few years of 'Dragon Quest' hold great potential. A spinoff to "Dragon Quest 11," "Dragon Quest Treasures" releases later this year, "Dragon Quest 10 Offline" could finally be localized outside of Japan once the 'final' expansion pack is released, and "Dragon Quest 12" could either be the next big evolutionary step for this staunchly-traditional series… or it could be a modern Square-Enix-style disaster. Either way, it's remarkable how well 'Dragon Quest' has been able to hang-onto its identity, with even mechanically-novel spinoffs feeling more 'authentic' to the series than many mainline 'Final Fantasy' games feel to their series. Perhaps it's the consistent audiovisual identity provided by Akira Toriyama's art and the late Koichi Sugiyama's music. Perhaps it's the basic RPG-ness of the mechanics, stripped of much of the flash and convolution that many developers and publishers feel obliged to include. More likely, it's a perfect combination of all that, which has allowed 'Dragon Quest' to endure as its own thing, even across numerous spinoffs, while 'Final Fantasy' reinvents itself with every iteration, and is thus obliged to one-up itself with every iteration – an impossible task.
Share: