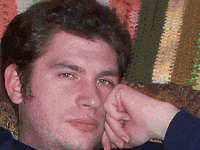 By Nelson Schneider - 12/09/17 at 08:51 PM CT
But it's the accursed "Romancing SaGa 2"!

I've discussed before how many classic SNES games were left behind by the North American branches of their respective publishers during the '90s. Recently, I've even been enjoying quite a number of these titles via the magic of emulation and fanslations.

At the Game Awards that happened this past week, a few teasery-trailery materials were also shown off, and one of them happened to be that Square-Enix – the once-beloved RPG developer/publisher(s) responsible for so many of the Greatest of All Time – are not only remastering "Secret of Mana" (meh) on all of the major digital platforms, but will also be localizing one of their Golden Age RPGs that never saw the light of day outside of Japan (barring woefully incomplete fanslation). With all of the missing 'Dragon Quest' and 'Final Fantasy' titles taken care of, we knew it had to be something else. Maybe the awesome TRPG "Bahamut Lagoon"?! Maybe another stand-alone title like "Treasure Hunter G," "LIVE A LIVE," or "Treasure of the Rudras"?!

NO! Square-Enix went and made the objectively WRONG choice and decided to localize the second game in their abysmal 'SaGa' series, with which North American players might be familiar via such turds as the 'Final Fantasy Legend' trilogy on the Game Boy Brick, or the soul-crushing "Saga Frontier" on the PlayStation 1.

As a one-time Square AND Enix mega-fanboy, I can't stand to see how far the two companies have fallen together. First producing Grade-A swill like "Final Fantasy 13" and "Final Fantasy 15," then pandering to the West with their purchased Eidos IPs, and now, when it finally comes time to localize an ancient game from their back catalog, they pick one of the absolute worst. This thing doesn't have name recognition, it doesn't have incredible cult status: It's just a mistake in an entire series of mistakes that will only 'prove' to Square-Enix bean counters that 'there's no market for Turn-Based RPGs anymore' when it doesn't sell, and give them an excuse to ruin their last few remaining good IPs.

Just look at this list of other contenders (many of which are indeed Square or Enix games)! DISGUSTING!
Share: