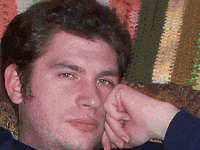 By Nelson Schneider - 09/18/22 at 06:22 PM CT
Sony, once a champion of Backward Compatibility (BC) between then-current-gen PlayStation consoles and its predecessors, has been bending over backwards in recent decades to remove any and all such benefits from their ecosystems. Naturally, this happens because Sony loves to remaster (and re-remaster) old games in order to sell them again at full price, instead of allowing people who already bought licenses to first-party PlayStation games to play them across the entire hardware ecosystem. Sony isn't the first outfit to change from a pro-BC position to an anti-BC position, as Nintendo previously went down that route with both consoles and handhelds, but in the present has come down on the side of making customers re-purchase games if they want the privilege of playing them on the company's current hardware. Of course, Nintendo's situation is slightly different from Sony's, as Nintendo has continued to fool around with proprietary and generationally-different storage media for its physical games, while Sony owns the Blu-Ray Disc standard. Of course, with more games being sold digitally than ever, the inability to cram a disc or cartridge into a differently-shaped slot becomes largely irrelevant.

This week, we learned that Sony's upcoming PlayStation VR-2 will not be capable of playing any original-recipe PlayStation VR games from the PlayStation 4 era.

Wow.

That is truly a mind-blowingly stupid decision on Sony's part. First, you've got a VR ecosystem that has very few games overall, and an infinitesimally-small number of games that could be considered 'system sellers' or 'killer apps.' So you take this paltry library of first-gen PSVR games and just… dump it in the metaphorical desert? To what end? Perhaps to rebuild the library again from the ground up? Or, more likely, to separate the wheat from the chaff of first-gen VR gaming and re-sell those titles to thirsty PlayStation VR-2 buyers.

Of course, VR, isn't exactly doing well for itself regarding version and platform fragmentation, even in the Open and Universal PC gaming ecosystem, where there are multiple competing headsets, closed-loop digital storefronts, mandatory data-harvesting accounts…and, unsurprisingly, a lot of great community-driven hacks, homebrew, and workarounds that attempt to make everything play nicely together.

With the decent VR showing Sony had at Not-E3 this year, I was beginning to think the company might actually have a plan for fully-immersive gaming going forward. Now it looks like they don't, and the possibility of Sony porting their VR endeavors to PC is looking slim as well, if they can't even be bothered to maintain compatibility across to iterations of their own hardware.
Share: