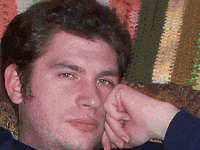 By Nelson Schneider - 06/18/22 at 05:43 PM CT
As mentioned a couple weeks ago, E3 has been cancelled for 2022, without even an all-digital event like E3 2021 to fill the empty space in June's Gaming Media coverage. Nature abhors a vacuum, though, and something else has arisen to fill the E3-shaped hole in our gaming lives: Enter Summer Games Fest, produced by The Game Awards – a completely useless outfit that wants to be the Oscars of gaming, yet only succeeds at being as out-of-touch and flakey as the Oscars. Other typical E3 participants decided to release digital presentations around the Summer Games Fest presentation, so, guess what? We've got E3, just with a different name.

Summer Games Fest:
Want: "Warframe" Duviri Paradox expansion, "TMNT: Shredder's Revenge"
Not Sure if Want: "Witchfire," "Stormgate," "Goat Simulator 3," "Neon White," "Honkai Starrail," "Nightingale"
Do Not Want: "Street Fighter 6," "Aliens: Dark Descent," "The Callisto Protocol," "Call of Duty: Modern Warfare 2 (Reboot?!)," "Flashback 2," "Fort Solis," "Routine," The Rock whoring out the "Black Adam" movie, "Outriders" Worldslayer DLC, "Splatoon 3," "Highwater," "American Arcadia," "Marvel: Midnight Suns," "Cuphead" D(elicious)L(ast)C(ourse), "Midnight Fight Express," "Zenless Zone Zero," "Super People," "Humankind" Latino DLC, "One Piece (of Shit): Odyssey," "Shin Megami Tensei: Soul Hackers 2," Samsung Gaming Hub for Smart TVs, "Mario Strikers Battle League," "Metal Hellsinger," "The Quarry," "Warhammer 40K: Darktide," "Layers of Fears," "Gotham Knights," "The Last of Us Re-Re-Mastered" (and accompanying TV show)

Wow, the Game Awards people may have terrible taste in games, but they do know how to cram a lot of stuff into a presentation. We got a look at dozens of games and game-adjacent things… but I'm going to try to focus on the positive and really only call-out the worst of the worst.

On the bright side, there's going to be new "Warframe" content! But we don't know if it'll actually be coop, or if it'll be a solo-only cinematic thing like all of the other recent "Warframe" content drops. Also, while I'm always ready and willing to dismiss a licensed game – especially when it's based on an IP invented solely to sell action figures – the fact that "TMNT: Shredder's Revenge" has a whopping 6-player local and online coop feature means that the MJ Crew is obligated to consider playing it at some point (and Chris was a huge 'TMNT' fan back in the day).

Nearly everything else that was actually eye-catching in the presentation was quite a bit more qualified. "Witchfire" looks interesting, but we need to see more mechanics to be sure it isn't a secret Soulslike, plus it's an Epic Store exclusive (for now). "Stormgate" is a new RTS by veteran RTS developers who worked at Blizzard during the genre's heyday. The MJ Crew wouldn't care about that game in the slightest, except for the fact that it is built from the ground up to support a fully coop campaign for up to 3 players, and is going to be Free2Play. Matt needs new pants after learning these things. Chris will definitely want "Goat Simulator 3," but the rest of us won't, so hopefully there's no coop that he can try to force on us. "Neon White" looks stylish and gives off some positive "Shadow Warrior" vibes, but that card-based power-up system might kill it. "Honkai Starrail" is allegedly a new open-world RPG, but it's by the "Genshin Impact" developer for mobile and PC (so probably monetization and grind hell). "Nightingale" is (yet another) open-world survival-crafting thing, only with a moderately unique setting in the fae realms. The key difference here is that the game allegedly has a campaign, and, unlike so many others in the genre, doesn't have any kind of compulsory PvP. Truth be told, I'd rather avoid the genre altogether, but when it comes down to brass tacks, I'd rather play this than "7 Days to Die," which Chris wants to force on us once it's 'done.'

Everything else shown off, though, was highly disappointing, and in some cases outright offensive. As I said at the outset, I'm not going to bag on the plethora of game I couldn't give a single EFF about, but I will dump on the friggin' Samsung Gaming Hub for Samsung Smart TVs. The tease is, 'Wouldn't you love it if all your games were in one place?" and the answer from most avid gamers is "EFF YES!" But then realizing that it's just a crummy launcher app for crummy subscription streaming apps shows just how blind the corporations are to the absolute hatred coming from the gaming community when it comes to streaming. Other than that, it was tasteless to have The Rock shilling his new stupid comic book movie, as if all gamers are also superhero nerds, and giving Druckman so much time to gush about "The Last of Us," its compulsory Re-Re-Master (using "re" in the correct way), and tie-in TV show was an egregious waste of time. Finally, while the presenter took great pains to talk about how this was a cross-platform presentation, there was very little Nintendo stuff shown off, and what was shown off was niche crap.

Microsoft:
Want: "Starfield"
Not Sure if Want: "Overwatch 2," "Lightyear Frontier," "The Last Case of Benedict Fox," "Pentiment," "Diablo 4," "Ravenlok," "Cocoon"
Do Not Want: "Redfall" (still!), "Hollow Knight: Silksong," "High On Life," Riot's terrible library on GamePass, "A Plague Tale: Requiem," "Forza Motorsport," "MS Flight Simulator: 40th Anniversary," "ARA: History Untold," more DLC for "Elder Scrolls Online," "Fallout 76" expansion, Hotwheels DLC for "Forza Horizon 5," "Scorn," "Flintlock: The Siege of Dawn," "Minecraft Legends," "Gunfire Reborn," "As Dusk Falls," "Naraka: Bladepoint," "Grounded" (still!), "Ereban: Shadow Legacy," new features in "Sea of Thieves" (but none of them are the ability to opt-out of PvP), "Wo Long: Fallen Dynasty," 'Persona' ports

Microsoft took great pride in telling us that all the games they showed off were going to be available "within the next 12 months," in a desperate attempt to ward off complaints of hype-building many years before a game will even be close to done. What they managed to show off was a LOT of crap and a smaller amount of stuff that I'm going to remain on the fence about until I see more actual gameplay. It wasn't until the bitter end of the showcase, with the "Starfield" presentation by Todd Howard that I saw anything that felt like a 'must-have' experience. "Starfield" is looking REALLY ambitious, like a huge, messy mashup of "No Man's Sky," Bethesda/Obsidian Sandboxes like "Fallout 3/New Vegas" and "The Outer Worlds," and "Elite: Dangerous." The game galaxy will allegedly contain 1000 fully-explorable (not just, 'oh this 1 square mile of game level is the whole thing) planets and the player will have access to craftable, pilotable space ships. Whoa! Of course, 'ambitious' doesn't necessarily imply 'good.' Regardless, this is really the only game MS showed off that I'd definitely like to get my hands on at some point, even if I end up cussing at it after the fact.

Other things to be on the fence about include a bunch of stuff from Blizzard: Specifically "Overwatch 2" and "Diablo 4." We are generally disdainful of PvP games across the board here at MeltedJoystick, hence we never even tried the original "Overwatch." However, "Overwatch 2" could get us interested if it does, in fact, have a cooperative campaign mode, as has been announced previously. Unfortunately, MS didn't say ANYTHING about the campaign, and merely showed off PvP and mentioned that the game will be Free2Play. I'm afraid this'll end up like "Fortnite," where the trashy Freemium PvP mode is profitable enough that the cooperative campaign just gets axed. In a similar vein, announcing "Diablo 4" this soon after the release of the 'Don't You Guys Have Phones?' simulator that is "Diablo Immortal" feels kind of tasteless. And doing so pushes an otherwise "Want" game into the "Not Sure" category by virtue of the MJ Crew wondering just how cocked-up and rapacious its monetization scheme will be. Hopefully by the time it's actually out, MS will have cleaned up Activision-Blizzard's act. It also looks and sounds way more MMO-like than previous 'Diablo' titles, which could either be refreshing and interesting or horrible and misbegotten.

There were also a number of smaller titles shown off that look like they might have potential, provided that they aren't secretly Soulslikes, Roguelikes, or cause cancer and alopecia. "Lightyear Frontier" is yet another "Stardew Vally" / "Harvest Moon" knock off, but it does have 4-player coop and something resembling a goal, so we might be obliged to coop through it at some point. "The Last Case of Benedict Fox" looks very Lovecraftian, with a blend of Survival Horror and Metroidvania gameplay concepts. There wasn't enough gameplay shown in the teaser, though, to rule out it being some sort of Soulslike, as the combat we did see looked rather stilted. "Pentiment" is immediately eye-catching with its woodcut and manuscript-stylized visuals. However, it's classified as a 'narrative adventure,' which could mean it's a choose-your-own-adventure book, and it's by Obsidian, who haven't exactly impressed me with their storytelling lately. "Ravenlok is visually striking and exudes gobs of quirky charm. But we didn't really get in-depth with the gameplay, which looked pretty meh. "Cocoon," on the other hand, has pretty bland visuals, but some very busy-looking puzzle-based gameplay. Almost too busy, in fact, to the point where watching the demo was more confusing than interesting.

Overall, it was a pretty weak showing from the House of Gates. The last few years, Microsoft pulled out some surprise Best Show accolades in this column, but they really dropped the ball this year. I don't see any reasons to rush out and buy an Xbox SeX, here, and even fewer reasons to sign-up for a perpetual GamePass subscription.

The PC Gaming Show:
Want: "The Invincible," "System Shock" (remake)
Not Sure if Want: "Rotwood," "Tactical Breach Wizards," "The Alters," "Decarnation," "Stormgate" (with dev interview)
Do Not Want: "Soulstice" (still!), "Endless Dungeon," "F1 Manager 22," "Deceive, Inc.," "Nitro Kid," "Mahokenshi," "Abyssals," "I Am Future," "Great Houses of Calderia," "Jurassic World Evolution 2" (still!), "Falling Frontier," "Immortality," "Welcome to Nivalis," "Demonschool," "Warhammer 40K: Space Marine 2," "Agent 64: Spies Never Die," "Deliver Us Mars," "Laysara: Summit Kingdom," "Frozen Flame," "Victoria 3," a bunch of crappy Boomer Shooters by New Blood (still!), "Backfirewall_," "Norland," "Farthest Frontier," "Synergy"

This year's PC Gaming show was a significant step backwards from previous years' production values. There was no real effort put into any sort of comical framing device, and we were down to 2 presenters instead of the 3 we had last year (bye, Frankie!). As per usual with the PC Gaming Show, there was an overarching theme among the games presented, and as per usual, that theme was horrible and demonstrates the continued terrible taste of PC gamers on the whole. We got to see sooooooo many samey, generic Open-World-Survival-Crafting games and city-builder Sims (e.g., RTSes without the combat focus), it was enough to choke an entire team of horses. On top of that mouthful of kale, we were flooded with crappy existing games getting new content drops in order to, the developers hope, make them less crappy (and sell more copies!).

Likewise, while the PC Gaming Show has always had more sponsored spots than other presentations, due to the nature of being a publication's show and not a platform-holder's show, this year was worse than in the past. There were so many ads and interruptions – not related to Youtube, since I block those with Ublock Origin – I was very glad to be able to skip ahead and ignore them.

But were there any interesting games shown?! Ehh… not really. There are a couple that I think deserve some attention, but I can't say I'm chomping at the bit to get my hands on either of them. Following in the footsteps of CD Projekt, Starward Industries is another Polish startup development studio looking to make a big splash by adapting a famous Polish novel into a videogame. In this case, the novel in question is "The Invincible," by Stanislaw Lem. Gameplay, however, looks like a not-particularly-interesting Walking Simulator, but I want to give this team the benefit of the doubt. Honestly, "The Invincible" looks like it would be a fantastic fit for VR. Then there's "System Shock": one of those games that gets a lot of credit for building genres and originating tropes… but it's so old and janky that it would take a heavy dose of anti-nausea meds to suffer through it. The remake coming soon at least looks thoroughly modern. And while the subgenre isn't exactly in my wheelhouse, Chris will probably go ape for it, and I'll at least get to enjoy fanboys reeee-ing about how it's somehow worse than the original.

Also hidden amongst the vast quantities of uninteresting crap were a handful of games I'm on the fence about. "Rotwood" is yet another cartoony, coop Beat 'em Up, which aren't exactly in short supply, so it'll have to do… something to set itself apart from the rest. But coop! Then there's "Tactical Breach Wizards," a goofy mashup of 'X-COM' style tactics and… actual magic. No they aren't metaphorical 'wizards' at tactical breaches… they're actual wizards who do tactical breaches. It could be decent if it focuses more on its quirky sense of humor and less on 'X-COM' levels of RNG anal probes and aggravation. "The Alters" looks like it has a compelling narrative to share, but the emphasis on Cinematics and lack of visible gameplay has me thinking it would be better off as a movie or TV series. Lastly,"Decarnation" is a 16-bit style Survival Horror game – a genre that didn't really exist in the 16-bit era. While it definitely looks weird and unique, it's the type of thing that's way more up Chris' alley than mine.

Finally, The PC Gaming Show dove a lot deeper into the upcoming RTS, "Stormgate," than the Summer Games Fest's main show. It sounds like the developers – who worked on the 'best' games in the genre at Blizzard in the past – really have a solid plan to create a killer entry in the genre, with game modes or coop people, competitive people, and e-sports 'people.' Matt has been pining for exactly such a game to make us play and force us to 'see the light' regarding the RTS genre, but we are admittedly hard-sells. "Stormgate" truly has its work cut out for it, if the devs want to placate RTS haters, RTS agnostics, and e-sport monkeys all with the same product.

Sony:
Want: "No Man's Sky" (VR port), "Horizon VR: Call of the Mountain"
Not Sure if Want: "Stray"
Do Not Want: "Resident Evil 4" (remake), "Resident Evil 7" (VR port), "The Walking Dead: Saints & Sinners" (VR port), "Spoder-Mun" (PC port), "Rollerdrome," "Eternights," "Season: A Letter to the Future," "Final Fantasy 16"

Sony posted a(nother) mercifully-short State of Play just for the Summer Games Fest (you can tell because of the big, ugly watermark in the corner!). They spent a significant chunk of time up-front pushing PlayStation VR2 titles, which was, honestly, the best part of the showcase. VR actually does things that are new and interesting, though not without analogs in traditional gaming. And while I have no interest in Zombie Schlock in-or-out of VR, the fact that PS owners are getting the VR version of "No Man's Sky" is good news for them, and "Horizon VR" looks a lot more interesting than the mainline Sandbox-by-Committee 'Horizon' games.

Of course, Sony being Sony, they had to show off ports like they were something to get excited about. But they aren't. The small number of exclusives shown-off really left me underwhelmed, as well. Only "Stray" has any potential out of that lot, as a unique post-apocalyptic game where the player takes on the role of a… house cat. Hey, we definitely haven't seen that before in our rut-worn post-apocalypses… the closest thing would be Sony's dismal "Tokyo Jungle" from the PS3 era.

Finally, I would like to thank Sony for showcasing "Final Fantasy 16." Yes, it's multi-platform. Yes, I was planning to buy it on Steam for PC. But after seeing that trailer and the horrendous gameplay design, I'm NOT going to buy it on Steam or anywhere else. I wanted a 'Final Fantasy' game, not a 'Ninja Gaiden' / 'DMC' / 'Bayonetta' knock-off with 'Final Fantasy' summoned monsters as characters!

Nintendo:
Want: Nothing!
Not Sure if Want: Nothing!
Do Not Want: Nothing!

Last year, Sony was the party pooper and didn't post anything official during E3 week. This time, it's Nintendo's turn to unceremoniously dump a bunch of game trailers on their Youtube page with no rhyme, reason, or explanation. Oh well!

The Rest:
Want: "Animal Well," "Roots of Pacha," "SCHiM"
Not Sure if Want: "Lord of the Rings: Return to Moria," "Shoulders of Giants," "Tchia," "Goat Simulator 3," "Disney Speedstorm," "Planet of Lana," "Choo-Choo Charles," "Bear & Breakfast"
Do Not Want: "Monster Hunter Rise" expansion, Capcom's overpriced commercial emulators, "Exoprimal" (still!), 'Resident Evil' rehashes, "Ghostbusters: Spirits Unleashed, " "Gigabash," "Rawmen" (still!), Epic's obsession with PvP, "Time Flies," "Birth," "How to Say Goodbye," "A Little to the Left," "Desta: The Memories Between," "Naiad," "Escape Academy"

This year's individual publisher showcases don't feature any of the 'usual suspects.' EA, Ubisoft, and Square-Enix were all no-shows, and other outfits like Activision and Bethesda are now under the Microsoft umbrella. Instead, this year we got presentations from Capcom, Epic, and Double Fine.

Capcom clearly is out of practice when it comes to putting together an exciting showcase of teasers. Mostly, they just showed off some DLC for "Monster Hunter Rise," demonstrated how greedy they are when it comes to monetizing emulation with the "Capcom Fighting Collection" and "Capcom Arcade 2nd Stadium," and rehashed 'Resident Evil.' The closest thing to 'new' shown off was expanded footage and commentary on "Exoprimal,"which still looks uninteresting and kinda stupid.

Epic did a bit better than Capcom, showing off a much greater variety of things… most of which were inconclusive. I'm sure the MJ Crew would love to play "Lord of the Rings: Return to Moria" based on its theme alone (Dwarfs Digging Holes), but without any gameplay to back it up, it's just a crappy licensed game in my book. "Ghostbusters: Spirits Unleashed" is another crappy licensed game, but this time with dismal gameplay on display. "Shoulders of Giants" looks mildly interesting, yet, in spite of the novelty of controlling a tiny character riding atop a giant mechanized body, the gameplay looked fairly basic. "Tchia," however, looks to be a fairly novel 3D platformer where the main character can possess other creatures and objects in the world… or it would be novel if "Super Mario Odyssey" hadn't done the same thing with oodles of polish 5 years ago. We got another look at "Goat Simulator 3," which implies that there is indeed coop for the main… campaign? I guess? Chris would love that! Then to round-out the PvP and show that Epic is about more than Arena Shooters and Battle Royales, we got to see Kart Racing in "Disney Speedstorm" and kaiju brawling in "Gigabash." Oh, and "Rawmen" was still in there, as if anyone cares.

Double Fine may officially be part of Microsoft, but they've (apparently) been doing a 'Day of the Devs' showcase for Indie developers for a decade now. Really? This is the first I've heard of it! Anyway, it was great to see Tim Schafer being his weird, loveable self, and where "AAA" publishers and platform-holders are playing it safe, the Indie scene offers a lot of variety, for good or ill.

Speaking of 'ill,' a lot of Indie games seem to come out of the developers' personal obsessions and mental quirks – and it looks like there's a LOT of depression going around, with fatalistic titles like "Time Flies" and morbid, depressing puzzle games like "Birth" and "How to Say Goodbye" looking to suck all the fun out of the room. Other proclivities include the OCD-and-cats simulator, "A Little to the Left" – which gave me horrible "MYST" vibes – and "Desta: The Memories Between" which combines Roguelike, Tactics, Sports, and non-binary gender identity into one big bundle of 'Do Not Want.'

In between the obvious passes and the things to follow closely, Day of the Devs showcased a number of titles that fall into bog-standard Indie pidgeonholes. There's "Planet of Lana," which rehashes all the tired Indie tropes of 'small child vs. harsh world,' as seen in games like "Limbo" and "Never Alone." "Naiad" is one of those 'chill' games with a somewhat heavy-handed environmentalist motif, but which really doesn't look very interesting. "Escape Academy" is advertised as a 'digital escape room' that goes further than real life escape rooms can… Well, obviously. But what I saw in the teaser reminded me uncomfortably of awkward '90s Adventure titles like "MYST." More bad vibes…

On a positive note, there were, indeed, a sizeable number of interesting-looking Indie titles showcased in Day of the Devs, with three of them landing on my personal wish-list. "Choo-Choo Charles" is a unique Survival Horror game involving a demonic Thomas the Tank Engine and a mysterious island full of cultists. While still not my thing by a long shot, this one-man effort already looks a lot more interesting than the vast majority of formulaic Horror crap we see all the time. Chris should love it! "Bear & Breakfast" is a narrative driven Management Sim – think things like "Rollercoaster Tycoon" or "Theme Hospital," except with an actual plot. Not really my genre, but it looks quirky and weird enough to be worth a second look. "Animal Well" is yet another pixel art Metroidvania, but heavily focused on puzzles. From what was shown off, this looks like the most "FEZ"-like experience since "FEZ." I'm definitely looking forward to this one. "Roots of Pacha" is a "Stardew Valley" knock-off inspired by the book "Clan of the Cave Bear." The prehistoric theme really helps it stand out from its subgenre, and I'm actually kind of interested in cooping through this with the rest of the guys. "SCHiM" is a unique twist on the Platformer genre, where the player controls a creature that can only exist in shadows, and thus must jump from shadow to shadow in order to navigate the world.

Conclusion
For the Summer Games Fest of 2022, I'm handing the Best Showcase trophy to Double Fine's Day of the Devs. It was really disappointing not having a Nintendo Showcase, even if it was a pre-planned Direct video that just so happened to coincide with the Games Fest. While The Game Awards themselves demonstrated an expected lack of taste, I was further disappointed by all of the Big Guys for their focus on samey-looking experiences, and an almost complete lack of RPGs. The Indie scene really saved the show's ass.

My Game of the Show award is a three-way tie between "Starfield, "Animal Well," and "Roots of Pacha." Yes, "Starfield" is going to be huge and is unambiguously ambitious in its scope and scale. But Bethesda hasn't exactly been on a roll lately when it comes to producing high-quality narratives OR gameplay, so it's entirely possible that "Starfield" will end up like an airplane hangar full of Styrofoam packing peanuts – huge, but boring and ultimately terrible for the environment. "Animal Well" looks great, but I really hope the developer can keep himself under control when it comes to the 'extra' layers of puzzles hidden in the game, since the Final Puzzle in "FEZ" ended that otherwise sublime Indie experience on a sour note. "Roots of Pacha" deserves credit for its ability to pull my interest back to a formulaic genre of which I've grown tired.

The Booby Prize goes to Square-Enix. Not having a dedicated showcase, how could Square-Enix possibly deserve this insult? Go back to the end of the Sony showcase and re-watch the "Final Fantasy 16" gameplay reveal! The last time we saw anything about "FF16," it looked like Square-Enix was trying to model it a bit on "The Witcher 3," but now we know it's just more of the crap "FF15" combat, only without companion characters, and even more similarities to pure 'Character Action Games,' like the 'Devil May Cry' series. 'Final Fantasy' is dead to me.
Share: