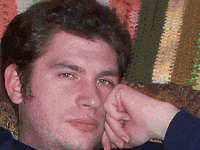 By Nelson Schneider - 06/04/22 at 08:53 PM CT
Welcome back to another installment of the MeltedJoystick Review Round-Up. Here's what our staff has reviewed since last time:

Nelson's Reviews:
I had a pretty good gaming quarter, which looks magnificent compared to my last quarter. Chris and I finished the second 'Boot Hill' game, and thoroughly enjoyed it. I got to dig into another high-quality Ubisoft Sandbox, which is THE definitive "Break of the Weapons" killer. We also started a new Live Service to replace "Destiny 2" (for some of us, at least), which turned out to be an interesting and engrossing time-sink, if not particularly cooperative. I managed to squeeze in an Epic Store freebie at the last minute (and found out why it was a freebie in the process). And I adopted a new dog.

"Boot Hill Bounties" – 4/5
"Immortals: Fenyx Rising" – 4.5/5"
"Warframe" – 3.5/5
"Cris Tales" – 3/5

Chris' Reviews:
THE Disgruntled Dwarf appears to have given-up on his dreams of becoming a professional Twitch Streamer, partially due to the trash-tier Internet at his new place. His gaming time has largely been squandered all Spring, as he's been playing the latest "Destiny 2" expansion with Nick, "Warframe" with me, and doing his typical OCD thing in "Red Dead Redemption 2" which is preventing him from doing anymore story quests until me manages to kill and skin a 'perfect' woodpecker. At least he submitted a review for a game we played last Winter.

"Boot Hill Heroes" – 3.5/5

Nick's Empty Void:

Lightning didn't accomplish much this Spring. He started playing one of his Backlog Ablution titles – "Metroid Dread" – and put about 7 hours into it, which he classified as 'a lot.' Seven hours over the course of three months is objectively NOT a lot, and all accounts make out "Metroid Dread" to be a 12-hour experience. He also hasn't touched "FEZ," which he still needs to finish, but has instead squandered his gaming time on "Destiny 2" and "The Witch Queen" expansion.

*X-Parasite infested, Hive colonized, sad, dead, rusty trombone*

Featured User Review:
This quarter the Featured User Review spot goes to Megadrive with a short-but-pithy impression of "F-Zero: GP Legend." Thanks for the contribution, and keep the reviews coming!
Share: